CASS publishes 24 annuals on social sciences
Share - WeChat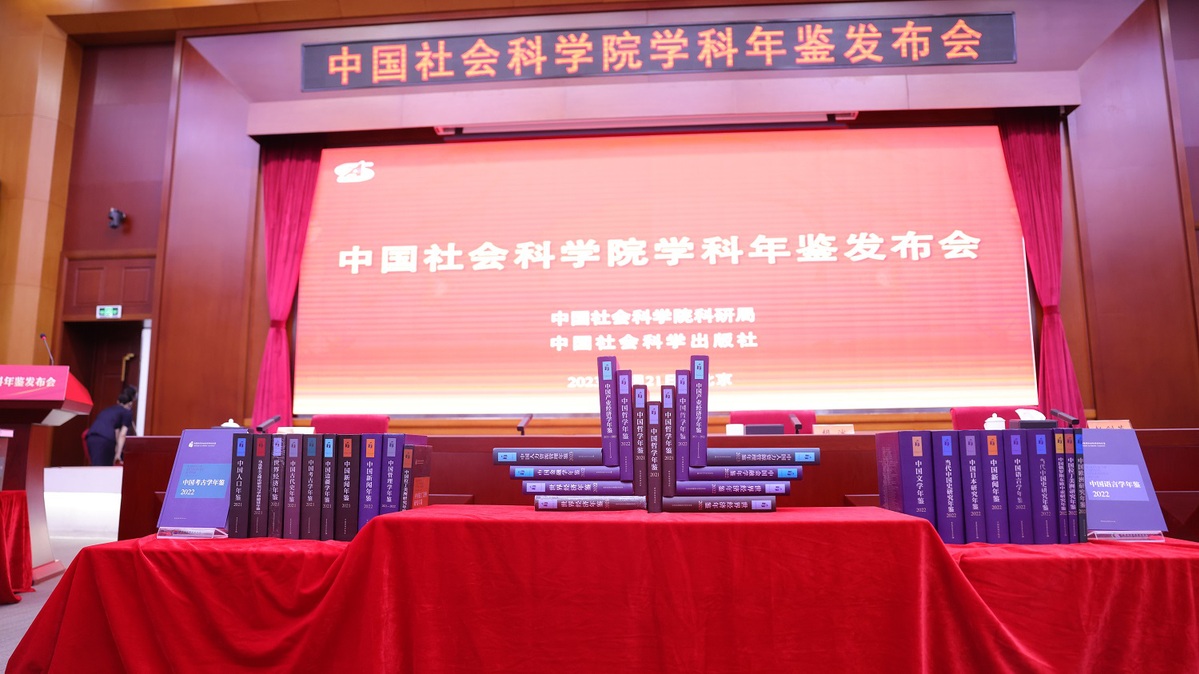 The Chinese Academy of Social Sciences released 24 almanacs on social sciences in Beijing on Thursday.
These publications, completed between the latter half of 2022 and the first half of this year, involve disciplines and academic fields such as archaeology, Chinese borderland studies, literature and philosophy.
The CASS has been compiling social sciences almanacs for four decades. With more than 420 yearbooks on 38 disciplines and academic fields published by August 2023, it has provided quality academic public goods for the philosophy and social sciences circles, according to Hu Bin, director of the Bureau of Scientific Research Management, CASS.
Chen Xingcan, director of the Institute of Archaeology, CASS, and head of the editorial board of the Almanac of Archaeology in China, says the yearbook has been published 37 times since 1984 to help readers build a comprehensive understanding of the development of archaeology that very year.
Zhang Bojiang, director of the Institute of Linguistics, CASS and editor-in-chief of Almanac of Chinese Linguistics, says their yearly work has faithfully recorded the annual, micro academic development of each branch of linguistics.
Over the past decade, the almanacs in chronicle forms have been recording the lineage of social science developments in the new era, presenting the evolvement of academic thoughts and playing a key role in ideological guidance and cultural support, says Zhao Jianying, head of the China Social Sciences Press, publisher of the book series.
He adds, the compilation is a test of the staff's academic vision and evaluation. The series is an important aggregator for domestic philosophy and social sciences disciplines and is keen on presenting updated academic achievements to the world.