Tianjin's sea-rail corridor boosts trade between China and Eurasia
Share - WeChat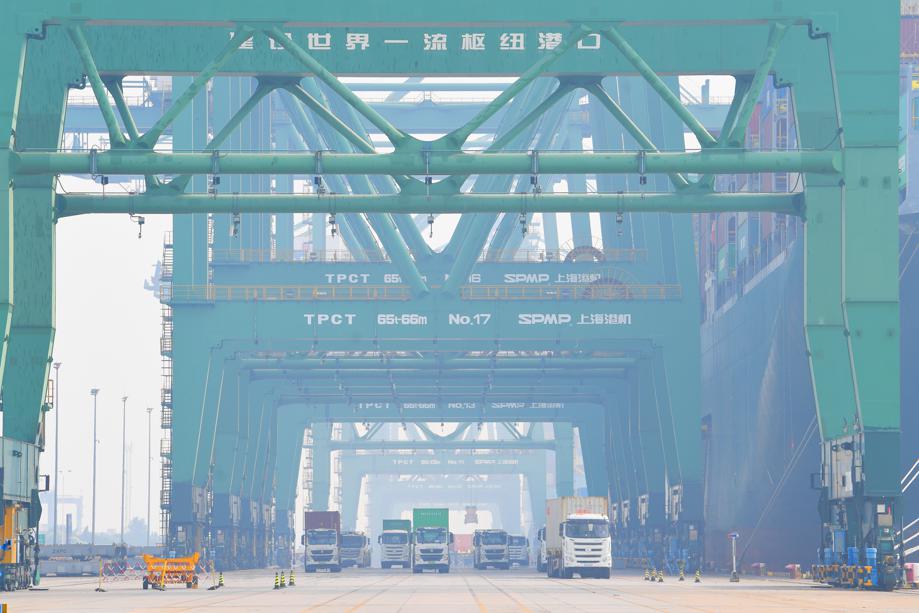 Cross-border freight trains have enhanced Tianjin's crucial role as a transfer hub of a sea-rail corridor linking Eurasian countries with the world.
Cross-border freight trains from the North China's coastal city Tianjin have been carrying both "made-in-China" products to Eurasian countries such as Mongolia and Russia, as well as transit cargoes from other countries via sea such as Japan and South Korea to Eurasia, thanks to the city's geographic advantage, with both rail link and ocean resources.
On Monday, a full-loaded train carrying 54 containers of products including auto parts and daily necessities left Tianjin, via Ereenhot in the Inner Mongolia autonomous region, bound for Ulaanbaatar, capital of Mongolia. It is the 754th such train operated by the China Railway Beijing Group this year.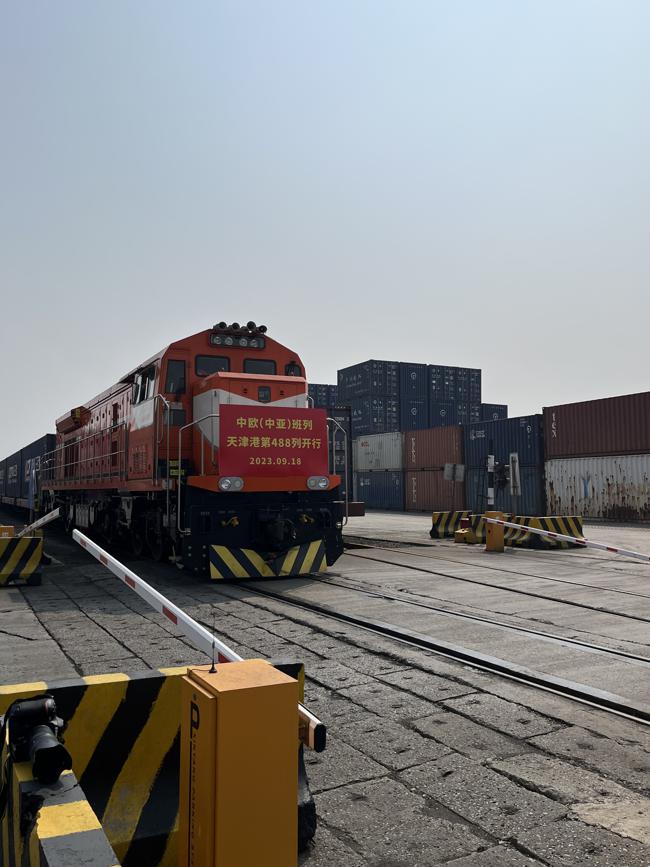 Some of those containers are imported from other countries by sea.
"Tianjin Port, as one of the largest ports in Northern China, receives many imported cargoes via water transportation, such as from Japan, Korea, Europe and North America. Those products 'travel' to Tianjin by sea, and then 'make a transfer' here and continue their journey by rail—riding the China-Europe freight trains, to Eurasian countries, such as Mongolia and Russia," said Sun Kai, a manager of the Tianjin Freight Center of China Railway Beijing Group.
The (sea-rail) corridor has greatly improved domestic and international logistics channels, which is not only bringing sustained economic growth momentum to China and countries along the route, but also transporting much-needed medical and daily supplies to some countries and regions along the way, he said.
"Tianjin has its geographic advantages, since it is located at the junction of the land and sea, both critical geographic locations in the Belt and Road Initiative. It is also the eastern starting point of the China-Mongolian-Russia Economic Corridor. In addition, it is not only the maritime gateway of the Beijing-Tianjin-Hebei region, but also the closest coastal port to the major railway land ports of China-Europe freight trains such as Ereenhot and Alataw Pass in Xinjiang Uygur autonomous region, which has obvious advantages in transportation distance and time," said Zhang Jinchao, deputy director of the freight transport department under China Railway Beijing Group.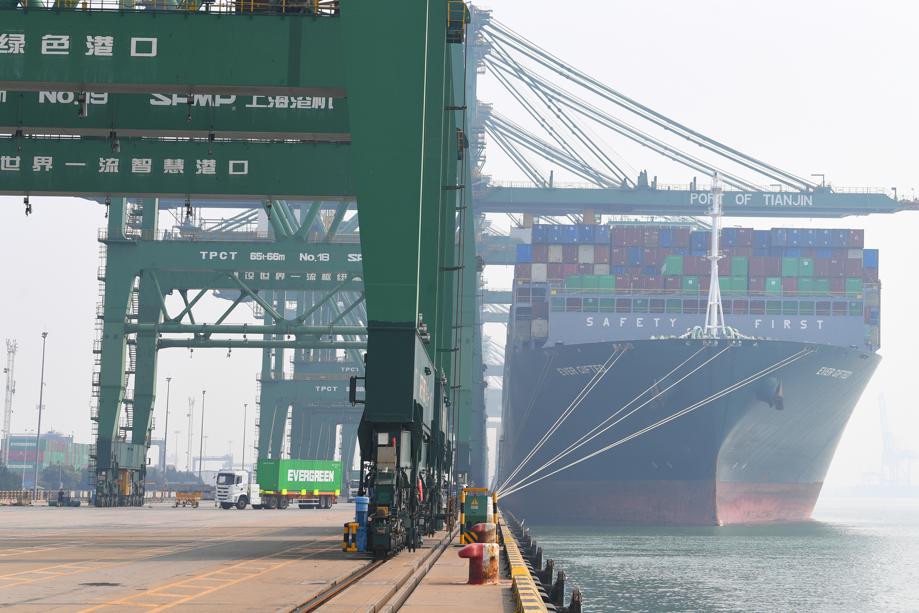 In March, a 7.8-magnitude earthquake hit Turkey, causing very serious human and property losses. In order to deliver relief materials to the disaster areas as soon as possible, a green channel was opened by China Railway Beijing Group from Tianjin to Turkey using the China-Europe freight train.
As the sea-rail corridor has been established, service providers and Customs have worked together to reduce transfer time to further improve efficiency.
Tianjin Customs has implemented a new logistics measure to improve clearance efficiency, slashing Customs clearance time to about 3 hours from 2 to 3 days.
"In the past, the arrival containers via sea had to be unloaded and stored at the port while applied for customs declaration. After the containers had been released from the Customs, they could be transferred to the rail freight yard. The process took about 2 to 3 days. But now, cargoes can be transported by trucks to the railway freight station when they are unloaded from the ship, eliminating various steps such as storage and moving at the dock. It reduced Customs clearance time to about 3 hours on average," said Bo Xiaohui, an official from the Tianjin Customs.
The Tianjin Port has also handled containers from the China-Europe freight train as a priority to arrange operation to reduce time in transfer.
Thanks to the efforts from the railway, Customs and port, the efficiency of the China-Europe freight train from Tianjin has been further improved, including loading and reloading, sorting and inspection.
According to China Railway Beijing Group, the China-Europe freight train from Tianjin has reached many countries including Russia, Mongolia, Germany, Belarus, Turkey and Kazakhstan.