Dark sky preservation endeavor stepped up in coastal city
Share - WeChat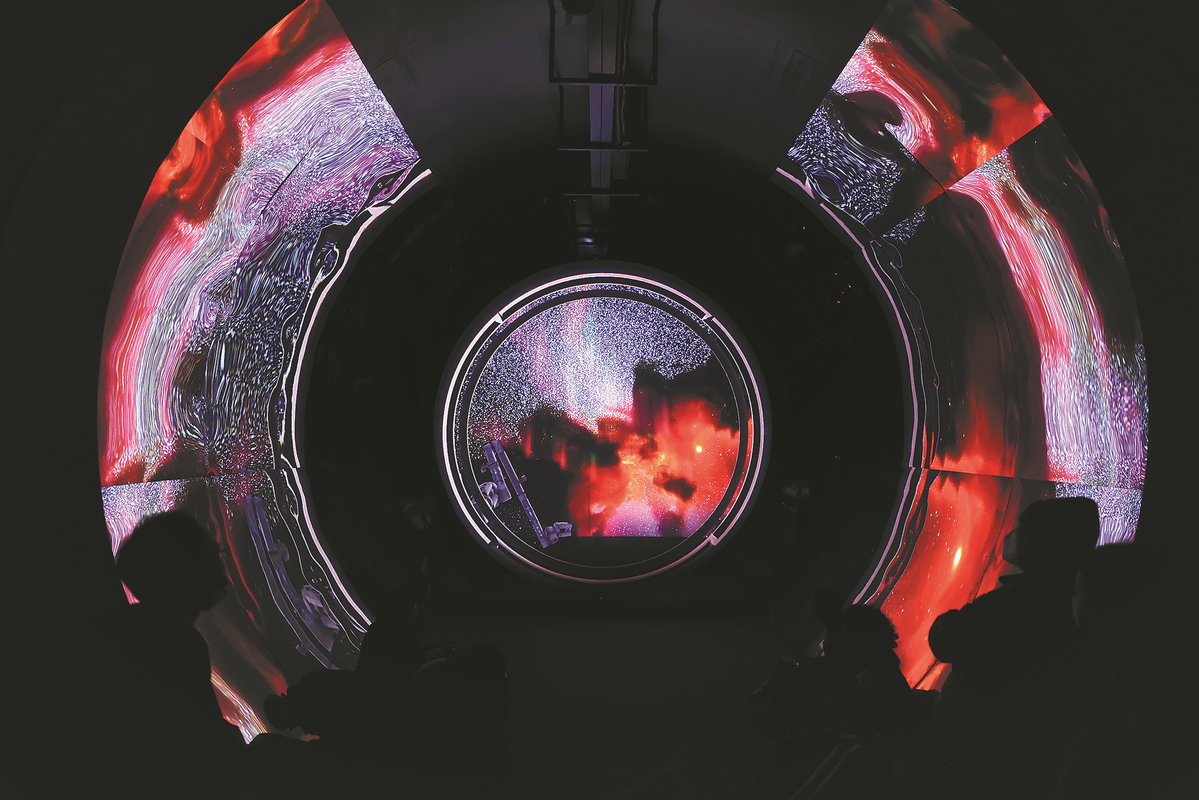 "It (the certification) will be good for the community's economy. It demonstrates that dark sky protection can go hand in hand with dark sky principles in green urban development as well as harmonious coexistence among humans, nature and the city," Hartley said.
Xichong Community's IDSC certification is evidence that the authorities in Shenzhen are stepping up the pursuit of green urban development by striking a delicate balance between economic growth and ecological preservation.
In August 2021, the city introduced an urban lighting plan that clarified the standards and requirements for building Shenzhen's lighting system from 2021 to 2035.The document, released by the city's urban management authority, said a dark sky protection demonstration zone will be built in Dapeng New Area.
Construction of a dark sky community in Xichong started in 2021.As part of the project, the local government renovated lighting and advertising boards in the community. The measures taken included changing to more eco-friendly lighting equipment, reducing luminance, and limiting the time that lighting is switched on.
Chen Shuwu, deputy head of the urban construction division at Dapeng New Area's urban management bureau, said: "In the initial stages, people had little understanding of dark sky protection. Local residents and merchants in the community were concerned about the impact it could have on them."
As a result, the bureau and other government departments launched a series of initiatives. They put up posters, distributed leaflets and conducted a questionnaire on the issue among more than 300 local residents and nearly 100 businesses. Financial subsidies were also granted to merchants who renovated their advertising board lighting.
"Through these efforts, local people and businesses have increased their knowledge of dark sky protection, and a wide consensus on the subject was reached," Chen said.
Harm to health
Research suggests that artificial light at night could negatively affect human health, increasing the risk of obesity, depression, sleep disorders, diabetes, breast cancer and other ailments. Such light also has a devastating effect on plants and creatures, including amphibians, birds, mammals and insects.
Light pollution also wastes energy. The IDA said excess outdoor lighting produces global energy waste equivalent to the output of 2.6 million metric tons of coal and 13.6 million barrels of oil a year.
In the United States, 30 percent of outdoor lighting is wasted, costing up to $3.3 billion and 21 million tons of carbon dioxide emissions a year, the association said. Some 875 million trees need to be planted annually to offset these emissions.
Early this year, research published in the journal Science showed that from 2011 to 2022 the number of visible stars fell by a level that indicated a rise in sky brightness of 7 to 10 percent annually. The research was based on 51,351 nakedeye observations of stellar visibility, and the rate of increase was faster than that indicated by satellite observations.
An article published on the National Geographic website said more than 80 percent of the world's population live under sky glow — the brightness of the night sky in a built-up area as a result of light pollution.