Opera honors unsung heroes
Share - WeChat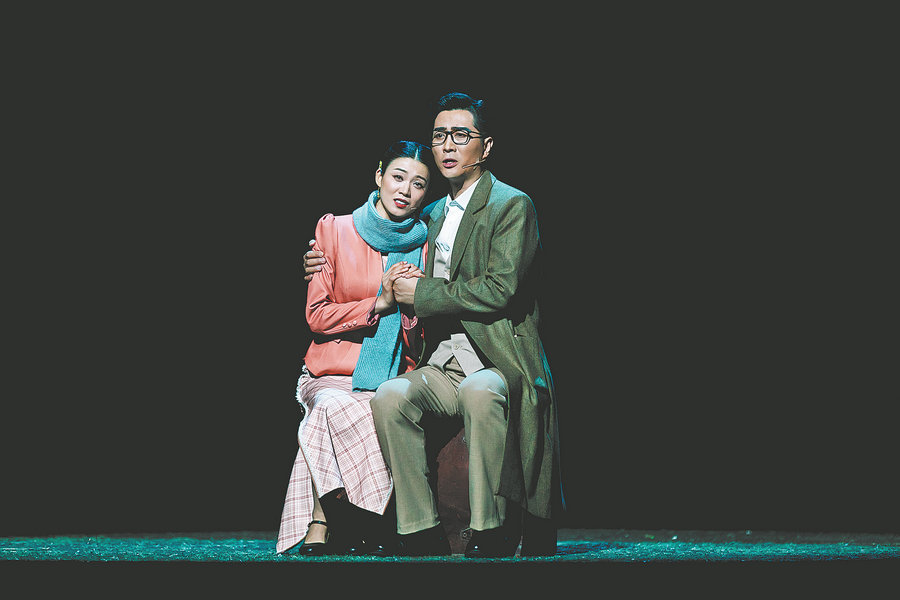 Between December 2021 and July 2022, along with other members of the production crew, he went on four field trips to the region, visiting the former site of the base, a memorial hall, and homes of the retired workers.
As he conversed with the individuals and delved deeper into their life experiences, he continued to be moved, and further determined to tell their stories.
A lot of the production's characters and events are based on true stories Xing discovered, including the protagonist Liang Zhendao and his girlfriend Li Yan. In real life, a couple went to work at the base, but they didn't know which branch factory the other worked at.
In both the production and the real story, due to the complete confidentiality of the project, even though they were only a stone's throw away from each other, for years they couldn't see or communicate with the other.
"We have been honoring and remembering the prominent scientists in the Two Bombs and One Satellite project, but behind them are tens of thousands of unknown people, who dedicated their youth and even their entire lives to the project," Xing says.
To make it up to them, the crew designed an epilogue for the production, where the names and hometowns of the heroes are solemnly announced one by one. But even so, it is impossible to call out the names of thousands of people, and the crew had to choose the representative ones.