Opera honors unsung heroes
Share - WeChat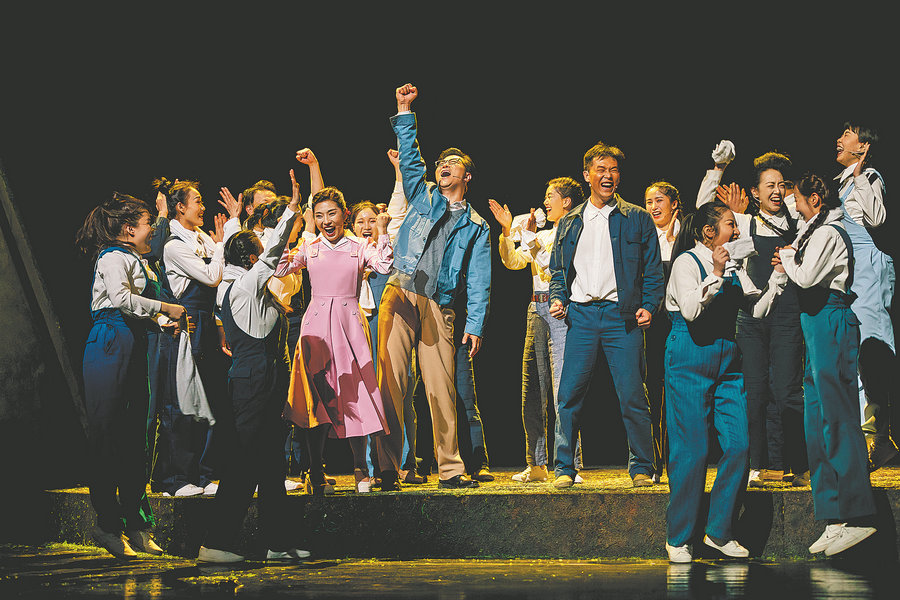 A recent opera, For the Honor of My Country, by the Qinghai Performing Arts Group, zooms in on the untold stories of these young people, many of whom served as ordinary staff members and remained anonymous until this century.
After arriving at Beijing's National Centre for the Performing Arts on May 6 and 7, the opera graced the stage of Zhejiang province's Hangzhou Grand Theatre on May 18 and 19, being awarded as an excellent production at the fifth China Opera Festival.
Production director Xing Shimiao used to be a soldier himself, working as the head of a military art troupe. During his time in the army, he made an oath to himself that he would primarily work on stories about soldiers.
He had, back in 2014, created a modern Peking Opera production, Seven Months and Four Days, which illustrates the story of General Mu Shengzhong, who directed the construction of the Qinghai-Tibet Highway.
For that production, he embarked on a field trip to Qinghai for the first time in 2013, but then he had never heard of the Base 221, let alone the stories of the countless individuals involved.
"It astonished me that the base had little publicity. Our country relied on the national defense achievements of Base 221 to maintain a solid foundation and stand tall. I truly admire the people of Qinghai and those unsung heroes at the base," Xing says.