6th CIIE eyes comprehensive partnership with Bulgaria
Share - WeChat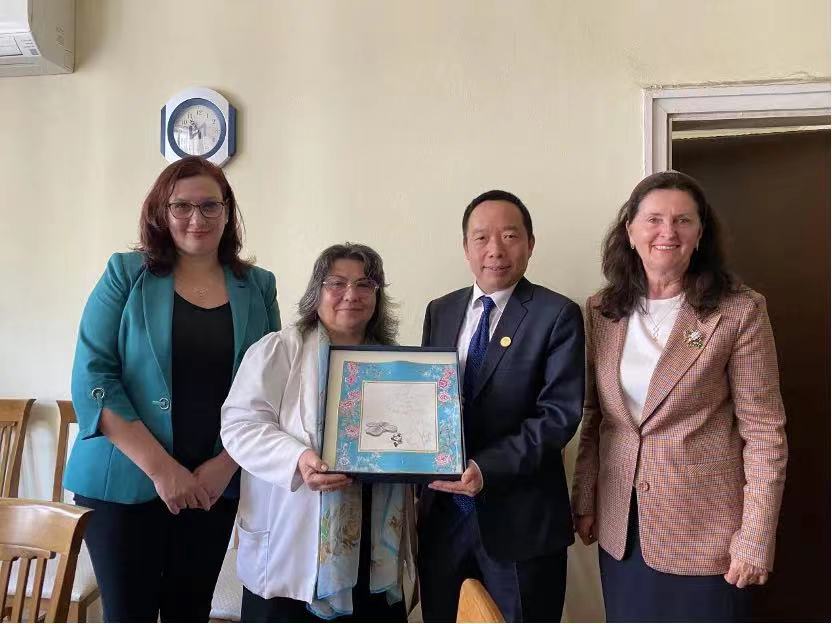 Bulgarian enterprises and organizations expressed their intention to participate in the sixth China International Import Expo during meetings with a CIIE work group from local time May 25 to 27.
The work group visited government departments, research institutes, business organizations and enterprises in Bulgaria and promoted the expo in an all-round way.
The Economic Research Institute of Bulgarian Academy of Sciences was one of the places the group visited. While at the institute, Shi Huangjun from the National Exhibition and Convention Center (Shanghai), the venue for the annual import expo, shared information about the Hongqiao International Economic Forum, which is an important part of the CIIE.
According to Shi, the forum serves as an international public good and provides a platform for high-level dialogues and exchanges among international political, business, and academic communities. He welcomed the institute to attend the forum and find cooperation opportunities in China.
When meeting with officials from the Bulgarian ministries of culture and tourism, Shi said that the CIIE is not just an economic and trade event but also a grand gathering for cultural exchanges. He extended a welcome to Bulgarian cultural and artistic groups, as well as tourism promotion agencies, to participate in the expo and enhance the reputation of Bulgarian cultural and tourism resources in China.