Macao IIICF examines digital and green infrastructure development
Share - WeChat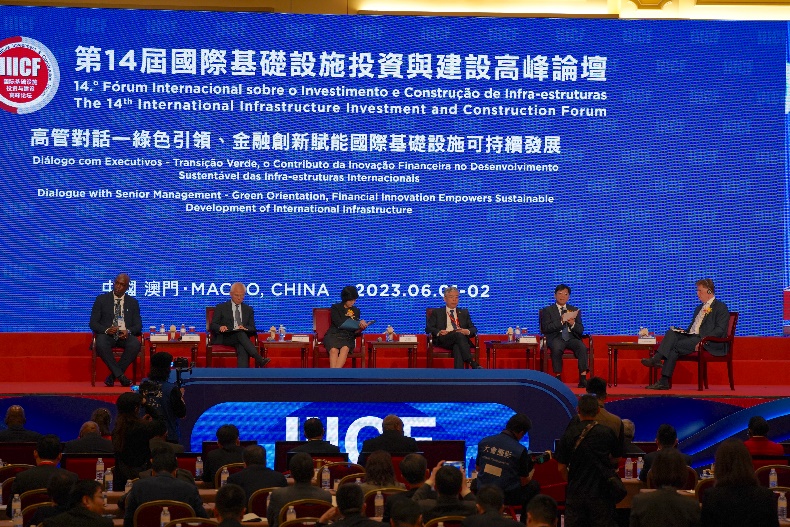 At a keynote forum titled "Dialogue with Senior Management-Green Orientation, Financial Innovation Empowers Sustainable Development of International Infrastructure", Jonathan Muga, Global Head of Infrastructure Sector, Client Coverage of Standard Bank Group, said that infrastructure carries risks of emissions, local environmental and social impacts and as long-lived assets, infrastructure is particularly impacted by the effects of climate change.
"So we partner with our clients to encourage the adoption of socially and environmentally sustainable practices in infrastructure," he said.
For example, sustainable transport and logistics systems in Africa includes an increasing trend of integrated logistics to optimize the use of all transport modes and to encourage a shift from the heavy use of road to rail as a primary inland transport mode. This incidentally offers significant ESG benefits – which can reduce external costs by up to 75 percent, he said.
Latin American cooperation seen as promising
Latin American economies are another focus of the IIICF. Republic of Trinidad and Tobago Minister of Works and Transport Rohan Sinanan, said the republic progresses toward achieving economic, social, and environmental transformation guided by its Vision 2030, a comprehensive national development strategy.
A key focus of this vision is to enhance productivity by investing in high-quality infrastructure and efficient transportation systems, ultimately making a significant and positive impact on the well-being of its citizens. In this context, the fruitful partnership between the Republic of Trinidad and Tobago and China "has played a pivotal role in successfully implementing crucial projects thus far while promoting cooperation in sustainable development," Sinanan said.