Macao IIICF examines digital and green infrastructure development
Share - WeChat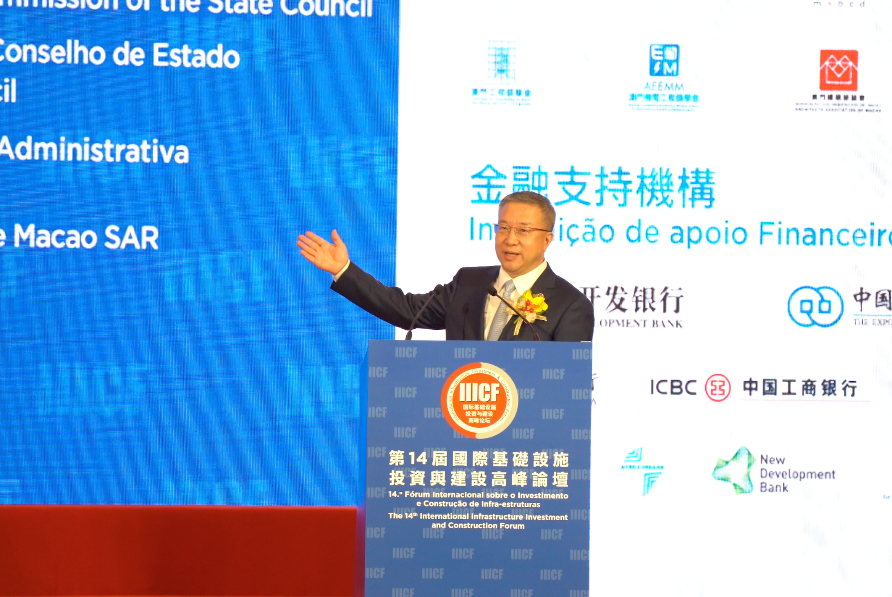 Launching ceremony of BRI index reports
This year's forum saw two BRI reports released: the Report on the Belt and Road Infrastructure Development Index (2023) and the first ever Report on Portuguese-speaking Countries' Infrastructure Development Index and Macao's Achievements in Belt and Road Initiative (2023). Fang Qiuchen, chairman of the China International Contractors Association, and Wang Wen, Chief Economist of China Export & Credit Insurance Corporation are the officiating guests of the launching ceremony.
The two reports aim to more accurately reflect the new international trends of the BRI and highlight the role of the Macao SAR as a platform connecting China and Portuguese-speaking Countries.
It has been six years since the Belt and Road Infrastructure Development Index was first released in 2017. Over the period, the infrastructure cooperation of BRI continues to heat up, according to Fang. So far, China has signed over 200 BRI cooperation papers with 151 countries and 32 international organizations. "With the world's evolving and changing political and economic situation, the hotspot regions and key areas of international infrastructure cooperation have also adjusted or shifted," Fang said.
He added that it is thus important to accurately reflect the current international infrastructure development situation, and at the same time highlight the platform characteristics of the IIICF as emphasizing "the infrastructure development in Portuguese-speaking countries".