Macao IIICF examines digital and green infrastructure development
Share - WeChat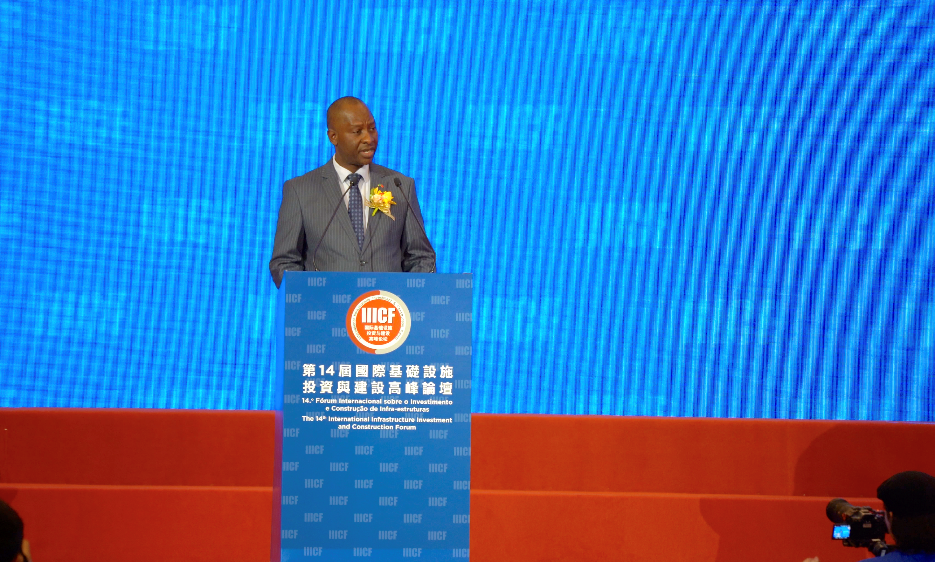 Mike Elton Mposha, Zambia's Minister of Water Development and Sanitation, noted that the Zambian government's intention to ensure that we foster economic growth and development while safeguarding natural assets in order to continue to provide the resources and environmental sustainability on which our well-being relies.
Within the context of sustainable development goals and our national vision 2030, Zambia employs strategies that ensure that natural assets can deliver their full economic potential on a sustainable basis.
Ding Yanzhang, chairman of the Power Construction Corporation of China (PowerChina), said digital technology is the leading force of the world's scientific and technological revolution and industrial transformation, and the digitalization and intelligent upgrading represented by smart facilities and intelligent construction technologies have injected new impetus into the development of the infrastructure industry.
PowerChina regards digital transformation as one of the core strategies of the company's development, he added.
Dai Hegen, chairman of the board of the China National Chemical Engineering Group Co Ltd, said that promoting green and low-carbon economic and social development is a key component to achieving high-quality development. "While infrastructure provides important support for economic and social development and meets people's needs for a better life, it also brings great pressure to the ecological environment," he said.
According to him, new energy and new materials are crucial to improve the green index of infrastructure, and they have become advantages in achieving sustainable development.
Lou Qiliang, president of the CRRC Corporation Limited, said that rail transport is an important focus of infrastructure construction. "CRRC is an important participant, practitioner and promoter of global rail transport. For a long time, we have been committed to the high-end, intelligent and green development of rail transit equipment manufacturing industry," he said.
"Especially in recent years, with the acceleration of ecological civilization construction and the accelerated development of digital economy, we have carefully planned and promoted digital transformation and business model innovation to help promote the high-quality development of global rail transit."