Museums place sustainability in the spotlight
Share - WeChat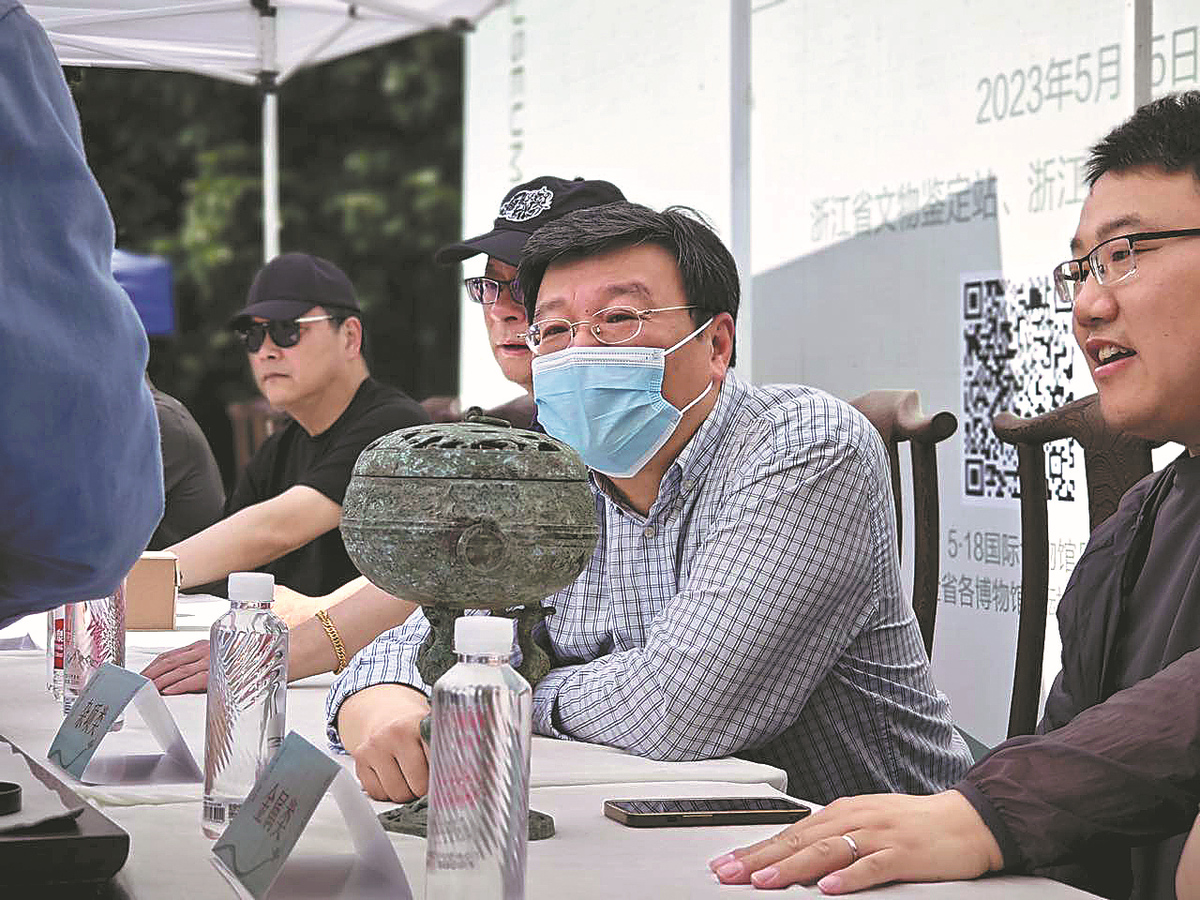 Local residents were granted free admission to the museum, and attended lectures on the importance of the environment and protecting biodiversity. They were also invited to take part in an initiative to improve the diversity of local flowers and other plants to attract more pollinating insects to return to the area.
"In this way, the local environment is improving. I think the museum project is a complete restoration project, which will bring a big change to the entire community," Zhao said.
More activities have been held in museums nationwide, including the provision of public services for evaluating cultural relics.
For example, on Wednesday, Zhejiang Provincial Museum organized such an activity in Lanxi, Zhejiang. Specialists in porcelain, jade, ancient paintings and calligraphy were invited to answer questions and help evaluate collections.
Liang Xiuhua, an expert in evaluating ancient paintings and calligraphy, said: "Such activities enable me to give full play to my specialist knowledge to help those who love collections. In this way, we meet the public's requirements and contribute to the collection of folk artifacts and development of the artifact market."
Wang Kaihao contributed to this story.