Museums place sustainability in the spotlight
Share - WeChat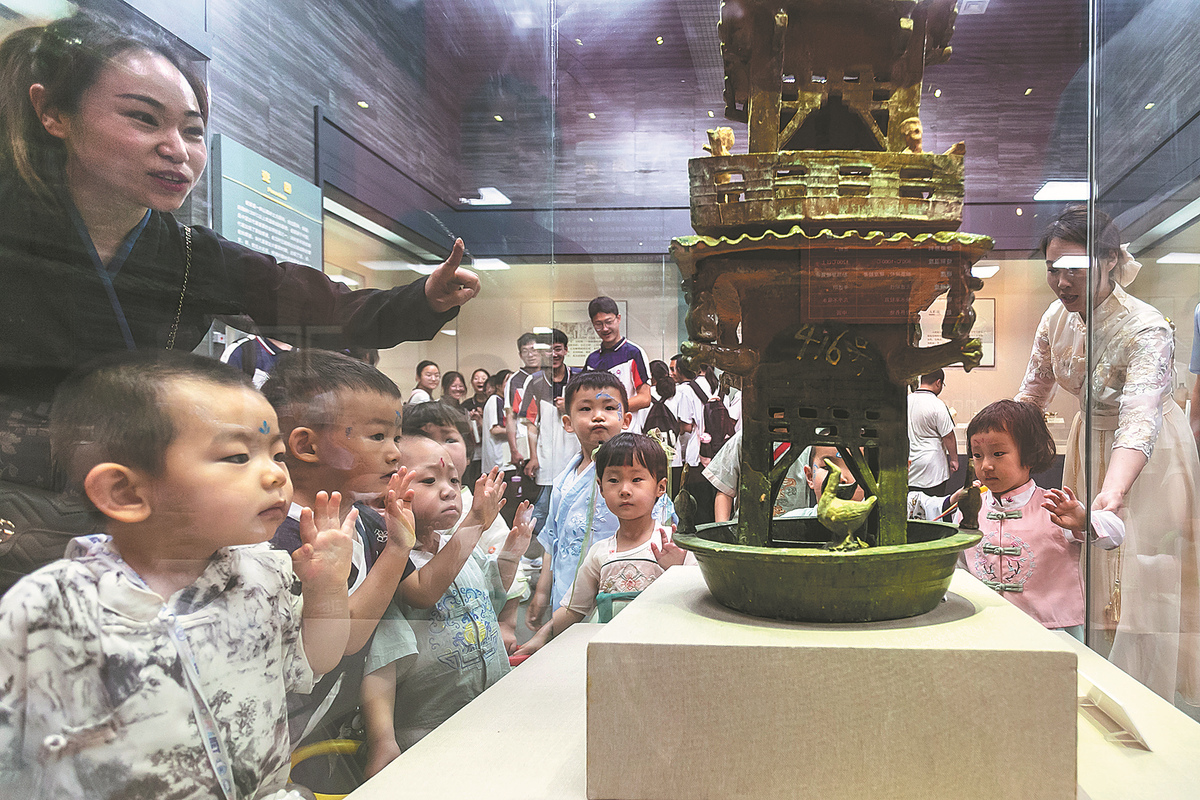 Quick response
Similar statues are housed in the collections of many European museums, including the British Museum and the Victoria and Albert Museum in London, Huang said.
When the exhibitions opened at the Fujian Museum on Thursday, industry professionals attending a forum enthusiastically expressed their ideas for the sustainability of museums.
Zhao said that after the draft resolution Transforming our World: The 2030 Agenda for Sustainable Development was issued by the UN in 2015, the museum sector responded quickly, and in 2018, ICOM established a working group on sustainability.
The principle of sustainability features in ICOM's strategic plan for 2022-28, the themes for International Museum Day for several years, and the revised plan for the ICOM Code of Ethics for Museums.
ICOM President Emma Nardi said in a video message to the International Museum Day celebrations in Fuzhou, "This demonstrates the resolve to make our professional contribution to implement the Sustainable Development Goals of the UN and to make a better world for human civilization."
Gu Yucai, deputy director of the National Cultural Heritage Administration, said sustainability requires museums to put forward the idea of coexistence between humans and nature through their exhibitions. Such institutions should also develop in a green and low-carbon manner by saving energy and reducing emissions.
Li, the administration's director, said one of the biggest costs involved in managing a museum is energy consumption. The administration aims to make Suzhou Museum in Jiangsu province a test site to promote the green and low-carbon development of museums.
Zhao cited the Shanghai Museum of Glass, which decades ago was the site of a factory producing glassware, as a good example of applying the principle of sustainable development in its establishment and operation.
He said the area in which the museum is located used to be home to old industries and abandoned factories, so the environment was not good. However, when the museum was established, environmental improvements took place.