Building deep foundations
Share - WeChat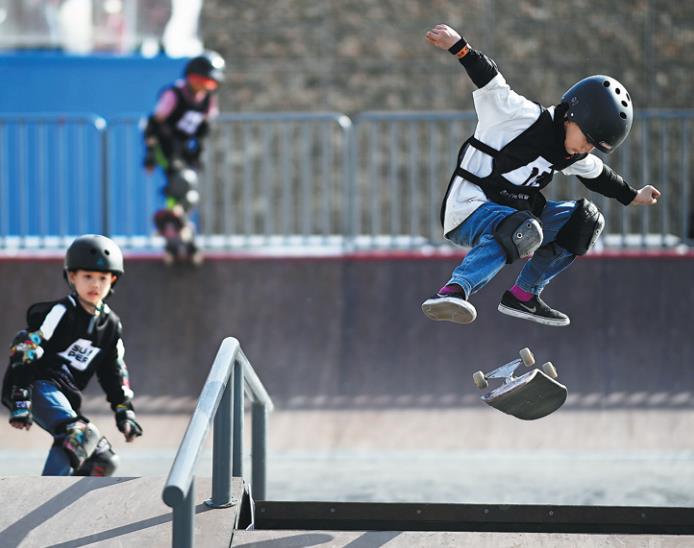 "It's his first time competing with these high-level skateboarders from around the country. The experience and lessons he will gain from this competition are far more important than the actual results," she said.
On the same day, a group of primary and secondary school students from Beijing took part in a skateboarding trial session, aided by pro riders.
Eight-year-old Han Ziqin had his first taste of the sport during this event. Having snowboarded for two years, he is an avid fan of Su. So, eager to meet his idol, he signed up for the skateboarding session.
Seeing Su wasn't the only highlight of the day for the youngster.
"This is also my first time being at the base of Shougang Big Air," Han said. "It looks amazing and it's really gigantic. Seeing it up close makes me admire Su even more now."
Han and other beginners were all given free skateboards and various other items of sports gear as gifts.
"Although I was initially afraid of falling, I will continue to play with the skateboard," Han added.
So, that's mission accomplished for Su and the Super Sports Foundation.
xingwen@chinadaily.com.cn