Building deep foundations
Share - WeChat Unlocking potential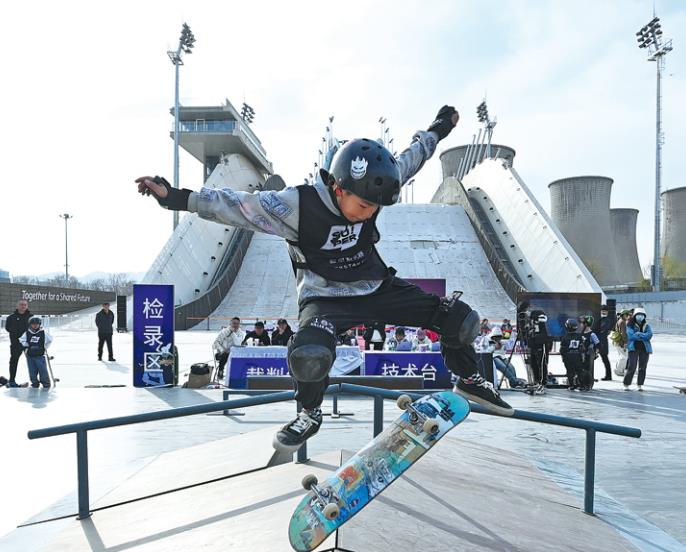 After Sunday's launch ceremony, an under-12 skateboarding competition was held to kick off the Superstar Series.
Miao Yize, 9, was among the competitors.
Attempting to execute a trick he has been practicing for weeks, the young boy took a tumble off a ramp. Unfazed by the fall, Miao picked up his board and tried again and again, determined to get it right. All the while, his parents and grandma cheered him on from the sidelines.
"He has never shown so much interest in sports before," said Cheng Yue, Miao's mother. "And he chose this sport because of Su Yiming."
She recalled how Miao "was completely absorbed in the action on TV" during Beijing 2022. "He watched Su spinning through the air with such intense focus that I could barely get his attention," the mother added.
Miao's mind was made up — he wanted to give extreme sports a try. Reasoning that travel to and from ski resorts to snowboard would not be convenient, Miao's mom instead bought her son a skateboard.
Soon the young boy was honing his skills at an indoor skate park in Tianjin's Binhai New Area, where they live. As the year progressed, his passion for skateboarding never diminished, and he became one of the best young riders at the park.
After happening upon news online that Su's foundation would be hosting a skateboarding competition in Beijing, Miao's mother jumped at the chance to register him for the event.
Most Popular
Highlights
What's Hot