Chengdu prepares to host World University Games
Share - WeChat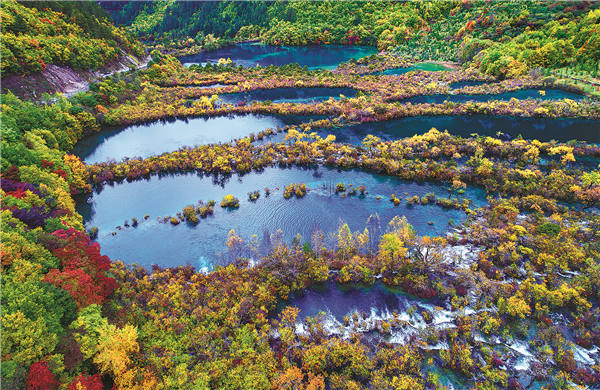 City recruits volunteers after series of impressive sports facilities are built
Chengdu, the host city of the 31st Summer World University Games, is in full swing to realize the goal of holding a "simple, safe and splendid" competition from July 28 to Aug 8 and will present to the world an international sports event with unique Chinese characteristics.
Chengdu is the third city on the Chinese mainland to host the event after Beijing in 2001 and Shenzhen in 2011.
The World University Games, hosted by the International University Sports Federation, is a comprehensive world games second only to the Olympic Games in scale. Sprinter Michael Johnson, basketball superstar Larry Bird, Liu Xiang, Li Na and other sports stars have all participated in the event over the years.
Looking west from Longquan Mountain in the east of Chengdu, a huge silver flying saucer is docked at Dong'an Lake, reflecting the city and snow-capped mountains in the distance.
This is the venue for the opening ceremony of the Chengdu Universiade — the main stadium of the Dong'an Lake Sports Center.
"It's so spectacular! I saw photos on the internet a long time ago, but I was still shocked when I came," said Zhou Yong, a local resident who visited the venue with his family. "The stylish stadium and complete facilities make me look forward to the event," he said.