A whole new ball game
Share - WeChat Chinese men's soccer, basketball and volleyball sectors set for major shake-ups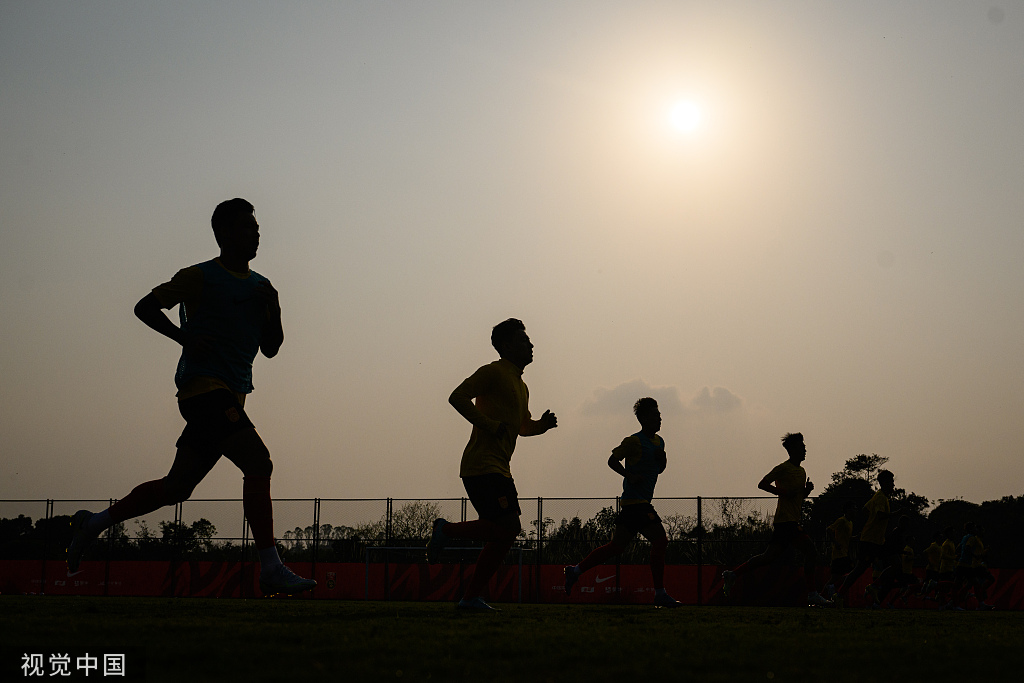 With the national teams failing to hit the heights and the domestic professional leagues in a rut, it is widely agreed that Chinese men's soccer, basketball and volleyball are all in need of a drastic shake-up. Vowing to get things back on track, Gao Zhidan, the director of the General Administration of Sport of China, is set to lead comprehensive reforms of these sports and impose strict measures to wipe out corruption.
"For a long time, the development of our nation's soccer, volleyball and basketball on the men's side has been unsatisfactory. Men's soccer, in particular, is slumping. The soccer industry now has a number of problems, and fails to live up to people's expectations," Gao, a deputy to the 14th National People's Congress, said in an interview on Sunday following a plenary meeting at the Great Hall of the People in Beijing.
"Achieving good results in men's soccer, basketball and volleyball are important yardsticks for a sporting superpower. So, leveling up our strength in these sports is a must for us to become a stronger sports nation."
The sports minister's interview instantly became trending news on Chinese social media. The hashtag "Sports minister bids to boost three big-ball team games" was viewed over 90 million times in just five hours, with most netizens expressing frustration at the stagnation in men's basketball, volleyball and, especially, soccer.
Chinese men's soccer hit a historic low when the national team failed to qualify for last year's FIFA World Cup in Qatar, even with the addition of naturalized players.
China's sole appearance at a World Cup finals was in 2002. Since then, World Cup-winning coach Marcello Lippi and a series of domestic managers have all failed to steer Team China back to the game's biggest stage.
League lull
In the professional leagues, clubs of all levels are facing survival problems. With financial curbs and the pandemic signaling the end of Chinese soccer's big-spending era, the profile and competitiveness of the pro leagues has diminished.
Those problems have been compounded by corruption in the game. In February, Chinese Football Association president Chen Xuyuan was placed under investigation for suspected violations of discipline and the law. In January, Chen Yongliang, the CFA's executive deputy secretary-general, and Liu Yi, the CFA's former secretary-general, were also placed under investigation for the same reason.
Those probes were reportedly linked to former Team China head coach Li Tie, who was placed under investigation in November by the national disciplinary inspection team as well as the Hubei supervision commission for suspected serious violations of discipline and the law. No details of the investigations have been released.
"Regarding the recent serious problems in the soccer sector, there's a lot of soul-searching to do, and we have been working on solutions and methods to change the current situation," Gao said.
"From the mentality and discipline of the people who work in this sector, to future reforms of Chinese soccer, we must have systematic methods. We need to tackle these problems bravely and fastidiously."
In late February, Aleksandar Jankovic was appointed head coach of the China's men's soccer team, and the 50-year-old Serbian has vowed to demand the highest standards from his players.
"I know that every long journey starts with a small step. As a head coach, I must have a clear picture of the big target. The general goal is to go for qualification for the 2026 World Cup," Jankovic said at his first media conference as head coach earlier this month.
"My requirements for all the players are the same. We will set the standard in terms of motivation, determination and hard work... The players must respect the jersey they wear. I want players who are generous, motivated and willing to sacrifice and run for their teammates."