Hu Sheguang launches 2023 haute couture collection in Beijing
Share - WeChat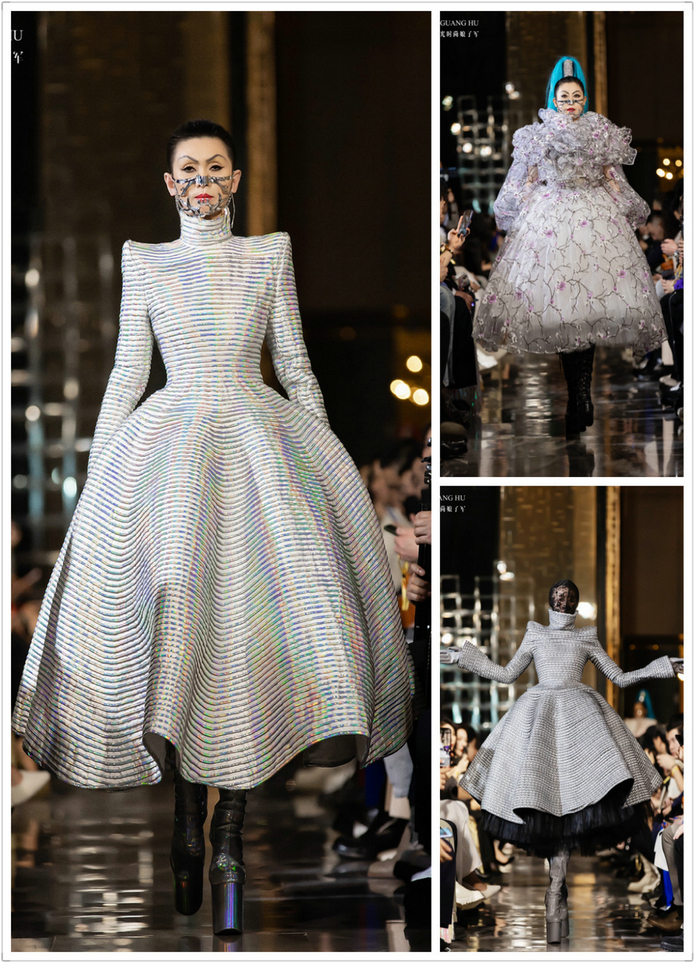 2023 marks the 11th year of Hu's return to China where he, a native of North China's Inner Mongolia autonomous region, grew up before moving to the Netherlands to pursue fashion design at the age of 16. Committed to incorporating Chinese cultural elements into the fashion context, Hu has developed his distinctive style over the last decade, epitomized by collections including 囍 (Xi, literally double happiness) that stunned at the 2016 China Fashion Week, and A Place that took the 2022 London Fashion week by storm.
Closely related to A Place, the 2023 haute couture collection highlights shimmering, leather-like fabrics. "We've spent three to four months reconstructing fabrics to make them tougher, more textured, and easier for creating protective yet elegant silhouettes, giving the wearer a sense of security," Hu said.
In addition, spectators were also wowed by the vibrant colors, cheongsams (qipao) and patterns of intangible cultural heritages that characterize the series.