Hu Sheguang Intl Fashion & Art Season kicks off in Qingdao
Share - WeChat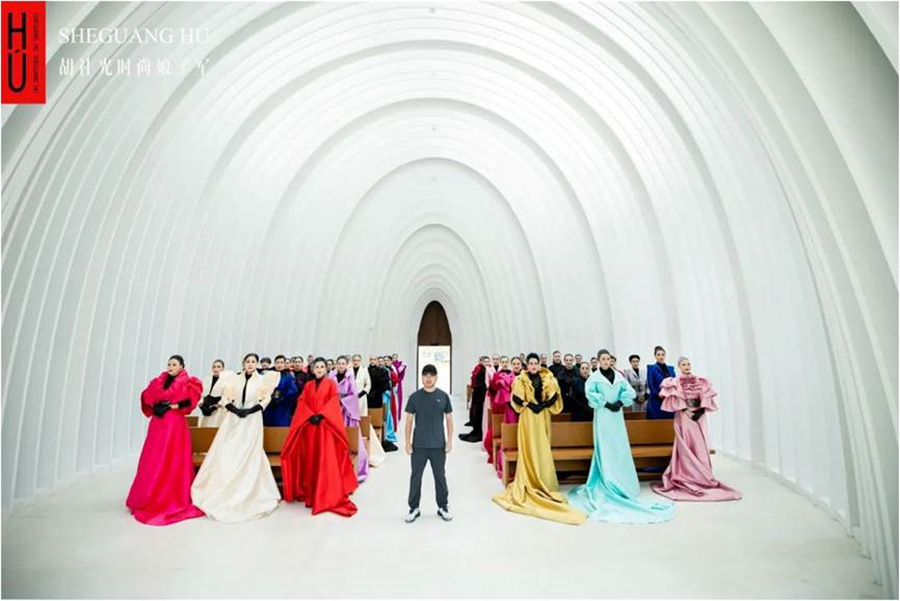 To bring forth its new lines of design, Hu Sheguang Intl Fashion & Art Season held 8 runway shows at the start of June in Qingdao, East China's Shandong province.
Taking place at a landmark local community A Tour A Life, the 4-day event consists of Hu's "A Place" haute couture premiere in China, his latest collections featuring baroque elements and cheongsam.
This time, Hu launched a very versatile cheongsam design which combines the gentle silhouette of traditional cheongsam and Western dinner dress. It can be worn in three different ways.