Peace Ark brings new wave of medical aid
Share - WeChat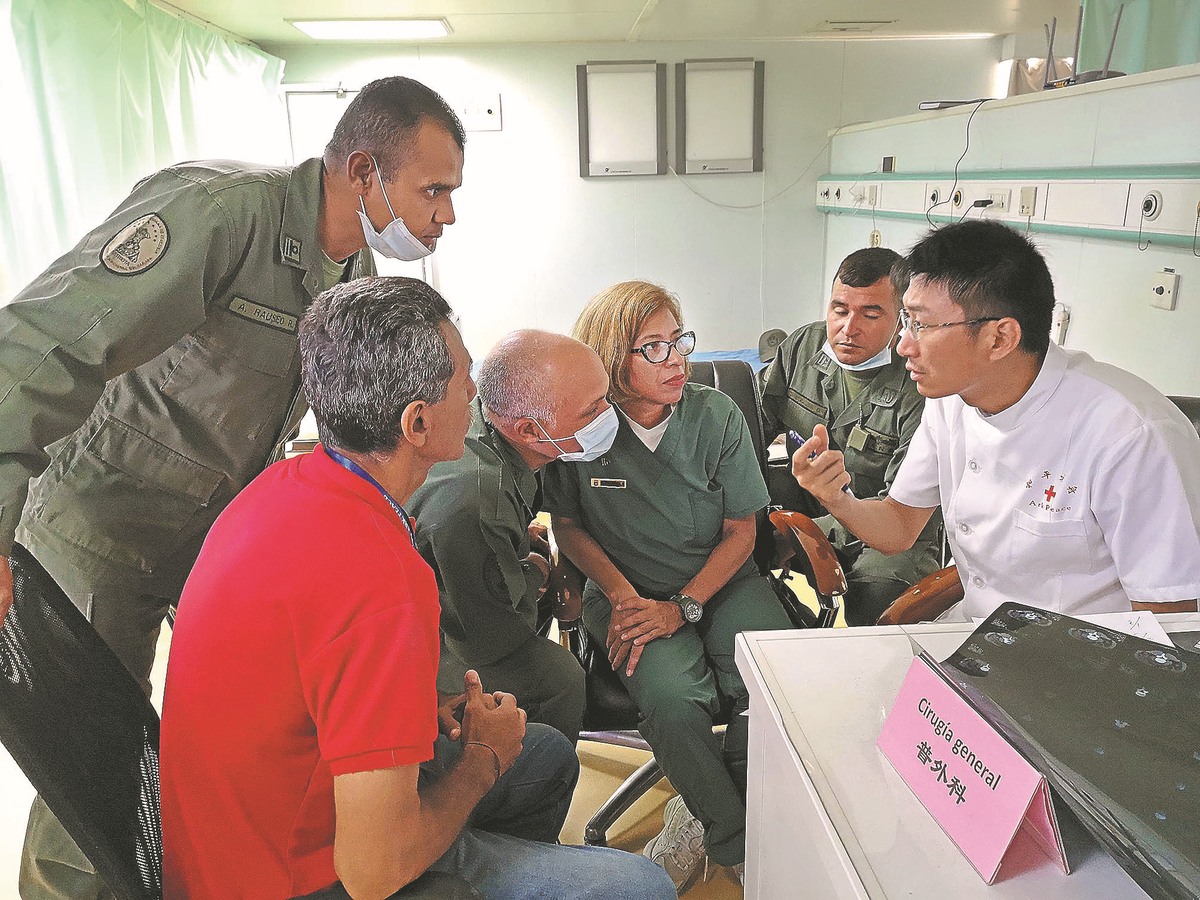 'Diplomat' doctors
"The envoy of light" is what one patient from Vanuatu called Peace Ark, providing the description that impresses Zhang the most. In 2014, the middle-aged man had free cataract surgery on his right eye on the vessel when it was offering free services in the Pacific nation.
Four years later, when the hospital ship paid another visit to the country, the man boarded the ship again with his medical records to ask for similar treatment on his left eye.
"I remember that he said it was the Peace Ark that brought brightness to him twice, and he hoped we could bring more light to his fellow residents in Vanuatu," Zhang said.
"Our core task on overseas missions is to communicate with our friends worldwide. When we go overseas, we are all 'diplomats' who represent China."
Cultural skills
Captain Deng is increasingly convinced that his colleagues on the floating hospital play a significant role in helping people from various parts of the globe become better acquainted with China.
In addition to their ability to maintain medical equipment and offer various treatments, his colleagues are versatile in terms of their many cultural skills, which enable them to "better tell China's story", he said.
"We have an artist in the cooking team, who made a sand painting when foreign dignitaries visited us. We also have a colleague in our radar team who is good at singing and dancing."
For Deng, those colleagues are the real envoys because they help spread friendship and Chinese culture around the world.
According to the defense ministry, since Peace Ark was commissioned, it has received more than 30,000 foreign military and civilian visitors and called on and received more than 230 heads of state and high-ranking officials.
To underline the goodwill the hospital ship has spread in the past 14 years, Senior Colonel Wu Qian, a ministry spokesman, quoted a Chinese saying that dates back about 1,400 years: "Nothing, not even mountains and oceans, can separate people with shared goals and vision."
In Deng's eyes, those shared goals and visions are a common development among countries, which is an important part of Chinese philosophy.
"Only when countries grow together can there be true development. As China has developed, we have thus been able to help more countries worldwide," he said.
"We hope that in peacetime the Peace Ark will not only make a contribution to China, but also take on a much bigger humanitarian responsibility for the people of the whole world."