Peace Ark brings new wave of medical aid
Share - WeChat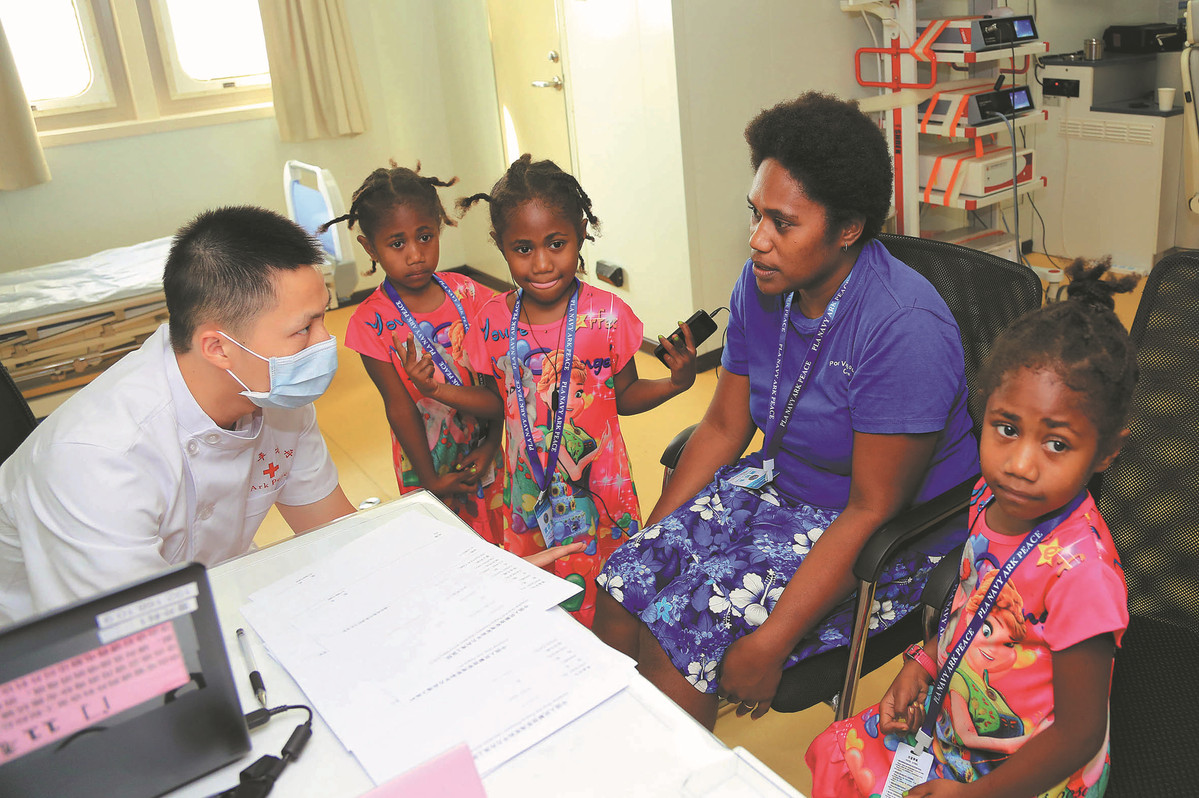 The PLA Navy's hospital ship is back in action after a break caused by the COVID-19 pandemic. Jiang Chenglong reports.
For Deng Qiang, commander of a Chinese naval vessel, when his ship is voyaging across the oceans, it's not showing the muscles of the armed forces and conducting deterrent activities but spreading the military's belief in world peace.
That's what Deng believes is the "innate advantage" of his command, Peace Ark, a floating medical facility operated by the People's Liberation Army Navy.
Designed as a well-equipped oceangoing clinic, China's first hospital ship with a displacement of over 10,000 metric tons boasts 16 departments, eight operating rooms and more than 300 beds.
In the military sense, the ship's purpose is to provide real-time medical support for injured troops to help them regain combat capability rapidly and boost their confidence on the battlefield, Deng said.
"Meanwhile, we are the most appropriate way of conveying the peace-loving ideals of China's soldiers, by caring for the lives of people worldwide," the 40-year-old said. "We are humanitarians and uphold world peace by healing the sick and helping the dying."
According to information available to the public, since the ship entered service in 2008, it has completed 10 missions overseas, treating more than 230,000 people from 43 countries and regions worldwide.
On the special ship, thousands of people from countries in Africa, Asia and the Pacific Ocean region have regained their sight after receiving cataract surgery, while seven babies have been born in the vessel's operating rooms.
In the three years after the COVID-19 pandemic started, the hospital ship stayed at its home port of Zhoushan, in the eastern province of Zhejiang, undergoing long-term maintenance, the captain said.
"Since 2019, we have strenuously practiced our abilities at home," Deng said. "But no matter whether abroad or at home, we are always ready to do our duty and fulfill our tasks."
On Nov 10, the ship officially started its most recent overseas mission by paying a friendly visit to Indonesia at the invitation of the Southeast Asian country's military.
The ship's crew provided a range of treatments for local people, including outpatient clinics, surgical interventions and inpatient services, according to the Ministry of National Defense.