Implications of shift from processing trade to general trade
Share - WeChat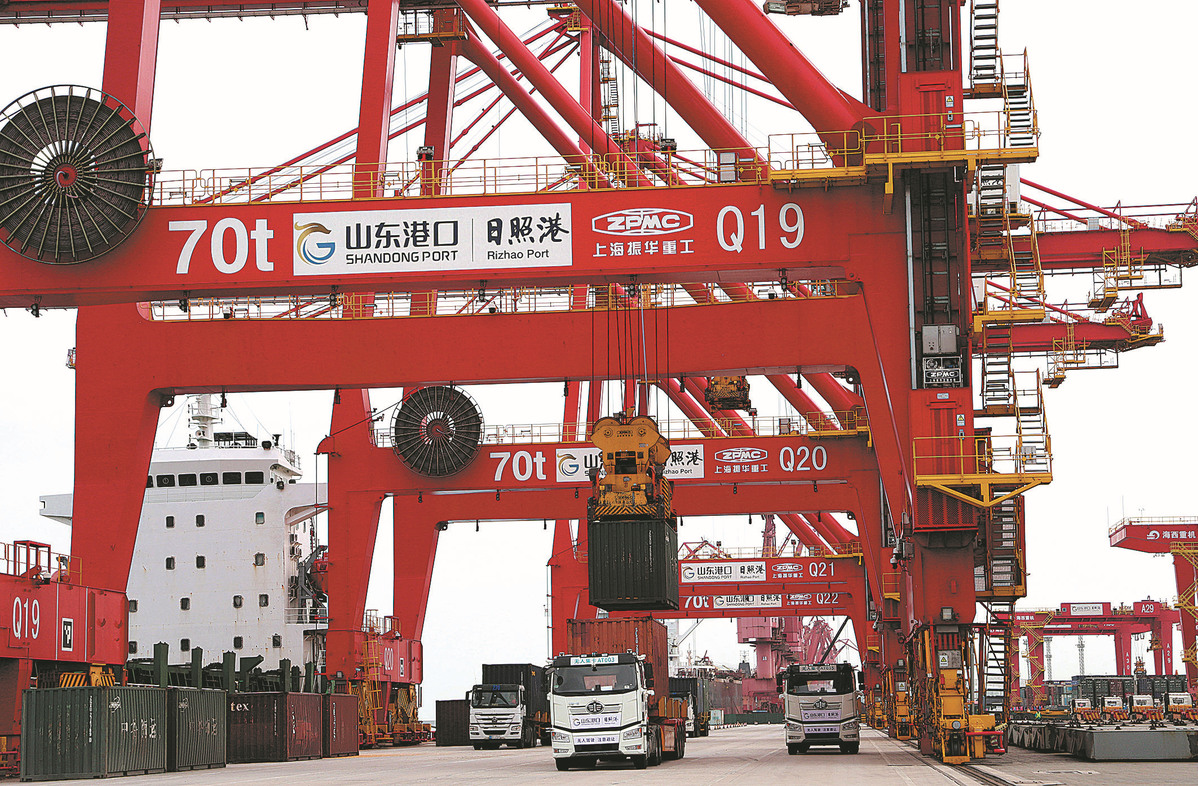 For a while now, China's foreign trade has been shifting from processing trade to general trade.
Processing trade involves Chinese importers of raw materials who process them in China and then export the produced goods, riding export-friendly regulations and related infrastructure like special export zones.
Now, however, new forms of general trade are creating more value. Over the past decade, Chinese exporters have shipped more products via cross-border e-commerce channels. They have also begun to provide customized products to customers across the world.
Driven by technology accumulation and the government's opening-up measures, general trade, which represents a longer production chain and higher added-value as the key indicator of a country's foreign trade competence, grew by 12.4 percent year-on-year to reach 24.47 trillion yuan ($3.5 trillion) during the January-November period last year, accounting for 63.8 percent of China's total trade volume, data from the General Administration of Customs showed.
A decade back, however, processing trade accounted for the lion's share of China's foreign trade. That was a time when a large number of domestic companies did not have their own brands, technologies and marketing channels.
But now, it's a different story. Chinese companies now play an increasingly vital role in supporting the operations of the world's supply chain. Customs data showed that the proportion of processing trade in the overall trade declined while that of general trade began to rise notably since 2009.
After years of development, general trade has changed form and is different from what it was in the past, when Chinese companies made and sold what the market had demanded. But now, they produce what they want to sell.
Thus, they are able to increase the added value of foreign trade and improve the technical content.
Processing trade mainly emphasizes the world trade pattern. In the past, China relied on cheaper labor cost to manufacture labor-intensive products. But now, general trade has grown. This shows that China's foreign trade is changing from being labor-intensive to being knowledge-intensive, reflecting the achievements of China's high-tech industries and the economic transformation in recent years.
As the application of big data has made it easier for companies to meet the needs of various consumers, flexible and customized production modes have, therefore, become the transformation direction of many manufacturers.
Even though many companies are still hesitating whether or not to upgrade, the COVID-19 pandemic has inadvertently boosted the digital transformation of businesses, especially those in the manufacturing and services sectors.
Moreover, consumers' demand for customized products has become stronger. This has been particularly pronounced in the past three years. This may usher in explosive growth in the production of customized products in the coming years, thereby promoting post-COVID-19 economic recovery.
If companies decide to rely on customized production for growth, they would target and meet individual needs. In fact, each customized production will be a major innovation, and only companies with innovative capabilities will be able to better adapt to the needs of consumption upgrade.
Previously, traditional manufacturing pursued scale to reduce costs and gain price advantages. In this context, small and medium-sized enterprises do not have an advantage. However, in the era of customization, manufacturing orders may come in the form of multiple batches of small orders, and large companies cannot take advantage of scale, which to a certain extent will likely create growth opportunities for SMEs.
Under the demand-led, order-driven production mode, product quality and service will determine companies' performance. Large companies often have strong advantages in process and quality management based on long-term accumulation of operating experience, but SMEs are more flexible in product design and marketing. After all, whoever can grasp the needs of consumers and serve them better will win the competition.
With the advent of the era of brand marketing, foreign trade companies must pay attention to improving overseas consumers' awareness of their brands and increasing brand premiums and profit margins, instead of just being original equipment manufacturers.