Energy providers given coal-purchasing support
Share - WeChat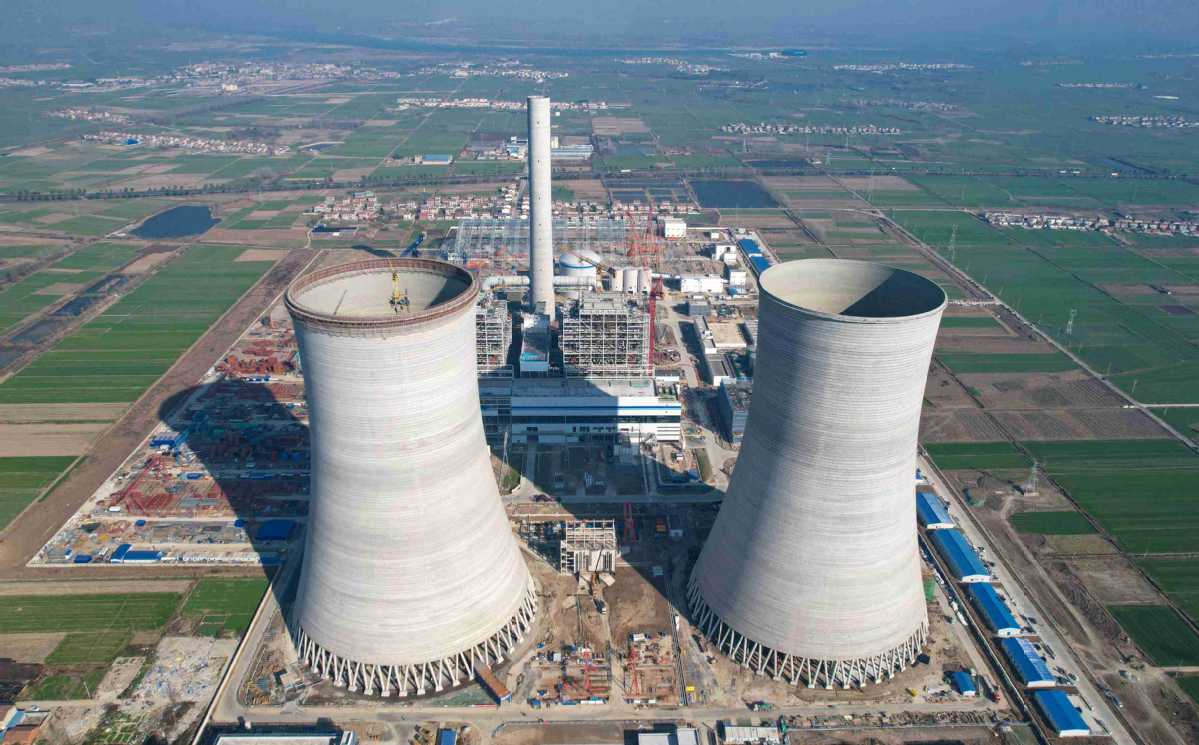 China's latest move to ensure energy supplies will enable State-owned power plants to have sufficient funds to purchase coal this year, and help put planned coal and electricity projects into operation during the 14th Five-Year Plan (2021-25) period, said analysts on Thursday.
The remarks emerged after the State-owned Assets Supervision and Administration Commission of the State Council announced that it has promoted State-owned capital operating companies and power generation groups to issue 200 billion yuan ($29.1 billion) in special bonds for capital injection to fortify energy supply.
These funds will be allocated to power plants in a timely manner so as to meet their coal needs this year, the country's top State assets regulator said in a statement on Wednesday.
Centrally administered State-owned enterprises have generated 5 trillion kilowatt-hours of electricity since 2022, accounting for 63.1 percent of the country's total.
SASAC currently is able to monitor the operations of 195 coal mines, 572 coal-powered plants, 727 hydropower plants and 96 gas-powered plants owned by central SOEs across China.
Under serious situations such as global energy crises, market turmoil and soaring electricity prices in Europe, central SOEs have been relying on financial and technological innovations to ensure stable operations of China's supply and industrial chains, as well as overall energy consumption demand, said Ding Rijia, a professor specializing in energy at China University of Mining and Technology in Beijing.
Since the end of September 2021, State Grid Corp of China and China Southern Power Grid, two central SOEs, have organized cross-regional and cross-provincial power support more than 3,000 times and transmitted nearly 50 billion kWh of electricity to places in need, said the SASAC statement.
Ensuring sufficient coal, natural gas and oil supplies will be priorities for the government and central SOEs this year as imports of energy-related resources face various pressures, such as high commodity prices and global gas shortage, said Lin Meng, a researcher of supply chain management at the Chinese Academy of International Trade and Economic Cooperation in Beijing.
To resolve energy shortages, central SOEs — including China Petrochemical Corp and China National Offshore Oil Corp — have all accelerated the construction pace of offshore gas fields and raised imported oil and gas volume, said SASAC.
Natural gas output of central SOEs surged 7.1 percent on an annual basis to 189.99 billion cubic meters in 2022, while their total stocks reached 17.72 billion cubic meters, jumping 17.2 percent year-on-year.
Daqing Oilfield, China's largest onshore oilfield, recently announced that its oil and gas production at home and abroad exceeded 40 million metric tons of oil equivalent in 2022, while it made new breakthroughs in resource exploration in Sichuan province and the Xinjiang Uygur autonomous region.
The figure includes 30 million tons of crude oil and more than 5.5 billion cubic meters of natural gas, according to Daqing Oilfield.