Platform firms poised to better serve real economy
Share - WeChat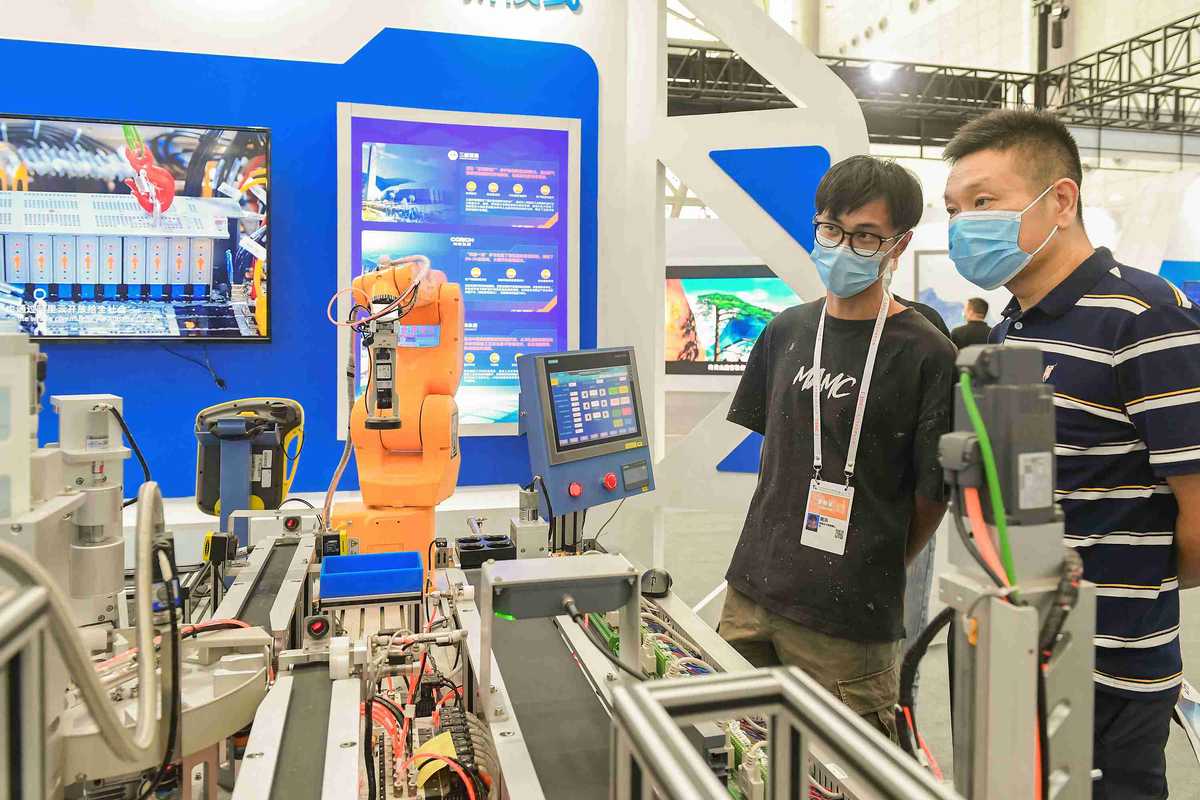 Sector giants like Alibaba, Tencent expected to usher in new chapter of growth, overseas expansion in 2023
The year 2022 saw an apparent slimming down of Chinese platform enterprises, with many of them cutting off unnecessary business undertakings amid China's antitrust efforts. Meanwhile, many of these operators strived to build up muscle in terms of industrial transformation to serve the real economy.
With healthy corrections, the country's platform enterprises, which mainly include internet and tech firms like Alibaba Group and Tencent Holdings, are expected to usher in a new chapter of growth and overseas expansion this year, said industry experts and company executives.
Wang Xiaoming, head of industrial and technological innovation at the Institute of Science and Development at the Chinese Academy of Sciences, said: "As an important part of the new economy, platform economy has undergone a period of healthy governance, coupled with gradual improvement of related laws and regulations, and it now has the conditions to radiate vitality and speed up further development. Amid internal and external economic uncertainties, enterprises are expected to play a better leading role in driving both domestic economic growth and global industrial advancement."
Shan Zhiguang, director of the information and industrial development department at the State Information Center, said: "Moving forward, a group of platform enterprises will lead digital transformation in various industrial sectors including consumption, entertainment, and medical care. They will drive the formation of several innovation ecosystems related to artificial intelligence, cloud computing, blockchain, big data and processors. It will be a new normal for major economies to compete in the above ecosystems."
Positive support
The remarks were made following the tone-setting Central Economic Work Conference that took place in December. The meeting emphasized that platform companies will be supported to "fully display their capabilities" in bolstering economic growth, job creation and international competition.
It was at a critical moment that the government sent a strong supportive signal to develop the platform economy. At the 2020 Central Economic Work Conference, the central authorities pledged to prevent the "disorderly expansion of capital". In 2021, the conference maintained that the country should set red and green lights for capital market activity to prevent "haphazard growth".
Since 2020, a group of platform companies including Alibaba and Meituan, which had been engaging in monopolistic practices, underwent corrective measures. Data from the State Administration for Market Regulation showed that as of July, the market regulator had looked into over 100 cases of improper behavior and levied fines on 98 monopolistic instances in the internet sector.
Wei Jianguo, former vice-minister of commerce and vice-chairman of the China Center for International Economic Exchanges, said: "The conference has sent a strong signal that China will vigorously develop digital economy and encourage the development of the platform economy in the years to come. It is an affirmation from the government on the role of platform companies in driving economic growth, as well as encouragement for them to take another step forward now."
A white paper released by the China Academy of Information and Communications Technology, a government think tank, showed that the market scale of China's digital economy reached $7.1 trillion last year, which was the second-largest globally.
"This positive shift aims to enable platform companies to not only lead development in various business sectors in the domestic market, but also compete further on the global stage in the future. To some extent, China's platform economy is expected to usher in a new round of healthy development," Wei said.
Following the move, several authorities, including the top securities regulator and the central bank, are ramping up calls to support and facilitate the development of platform companies.
On Tuesday, Jin Zhuanglong, minister of the Ministry of Industry and Information Technology, said that more efforts will be made to deepen industrial transformation, including building a batch of 5G-connected factories, world-class intelligent factories, smart supply chains, and promoting such models to be used by more small and medium-sized enterprises.
Accelerated efforts will also be made to create a better environment for the development of digital economy, Jin added.
In late December, the China Securities Regulatory Commission said in a meeting that it will accelerate the process for approving "green light" cases for overseas listings of platform enterprises, and will work to implement the reform of the overseas listing system for such companies.
In a separate meeting chaired by Yi Gang, governor of the People's Bank of China — the central bank — Yi vowed to improve the level of normalized supervision over financial activities by platform companies and guide their financial business activities to develop in a standardized and healthy manner.
After the Central Economic Work Conference, many government officials paid visits to local tech and internet companies. Yi Lianhong, newly appointed Party chief of Zhejiang province, visited Alibaba's campus in December and urged the company to "become a model of normalized development and a leader of innovative development".
Beijing's Deputy Party Chief and Acting Mayor Yin Yong visited Meituan and Douyin — or TikTok — last Friday. Yin encouraged Meituan to play a bigger role in facilitating people's lives and helping more small and micro-sized enterprises to carry out digital transformation.
Yin also suggested Douyin further beef up investment in research and development and actively explore "the entrance for the next generation of internet development".