Platform firms poised to better serve real economy
Share - WeChat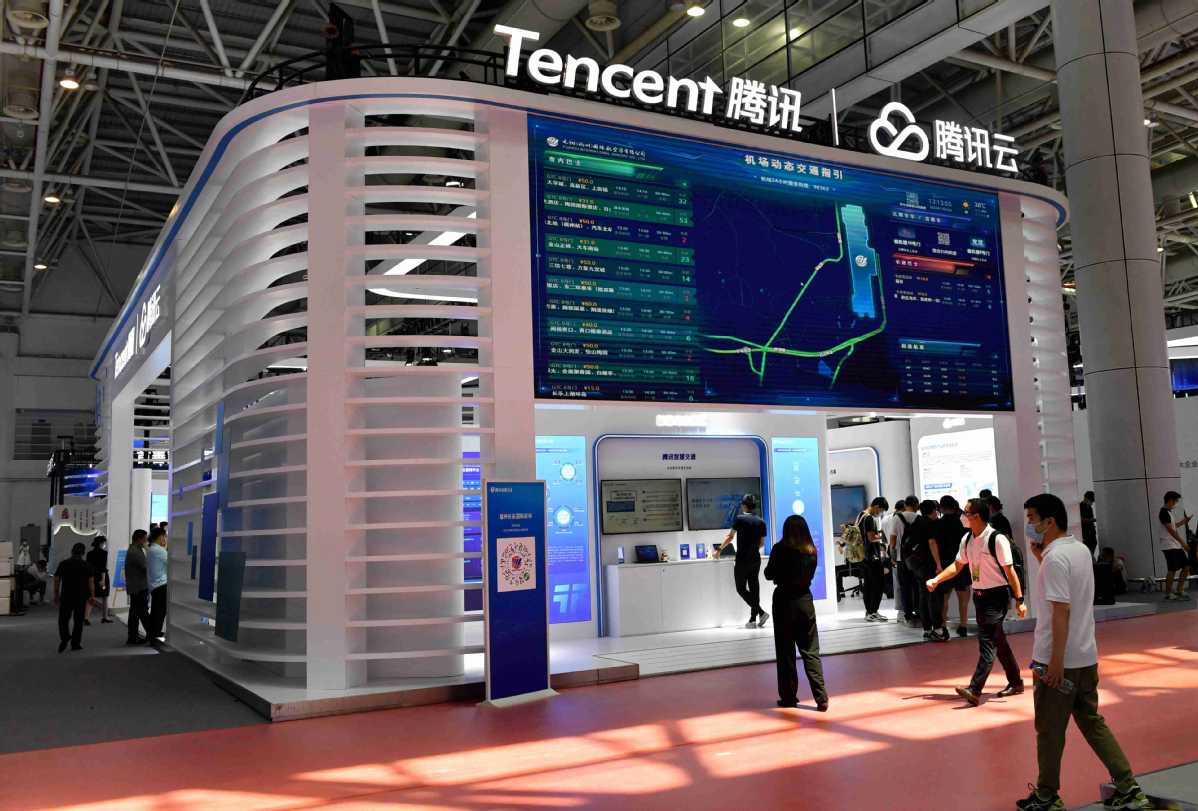 Industrial transformation
With the government's support of platform economy, platform companies are getting more mature and becoming more focused in terms of industrial internet, as well as pruning their various business lines to focus on their major business activities and will invest more in technologies and services that serve the real economy.
Zhang Lei, founder and CEO of investment firm Hillhouse Capital Group, said: "Industrial internet is different from the past, and it needs companies to conduct business seriously. Investment should not lead to bubbles, but should become a catalyst between technological innovations and the real economy."
Peking University economist Justin Lin Yifu said in a note that China's advantages in digital economy can penetrate various industries in the real economy. Accelerating the digital transformation of industries will not only help increase the proportion of China's digital economy in its gross domestic product, making the proportion reach or even exceed that of developed economies, but also improve the quality and efficiency of manufacturing and the real economy, he said.
Tencent, which owns the country's largest social networking platform, announced its transformation to industrial internet years ago. In December, the Shenzhen, Guangdong province-based company said that it is looking to transform from "integrator to enabler and connector of other companies" for its cloud business to stay competitive amid an accelerated digital transformation.
"With the strategic transformation, Tencent aims to become a platform that can be integrated instead of acting as an integrator, which means becoming more focused on our own products and technologies, thus further enabling other companies," said Dowson Tong, senior vice-president of Tencent and CEO of Tencent's cloud and smart industries group, during the Tencent Digital Ecosystem Summit held in December.
Tong said that being an integrator requires a lot of experience, including stringing together different processes of an entire project, collecting different products, offering huge human capital support during bidding processes, making budgets with finance teams as well as communicating with customers.
"These are actually what Tencent was not good at before. By enabling ecosystem partners to do the integration work instead, win-win cooperation, rather than competition, will be formed among Tencent and other companies," he said.
Soon after the remarks, Tencent announced that it had formed a new unit to serve rather than compete with local telecommunications carriers.
Zhang Yong, board chairman and CEO of Alibaba, also said in July that it is embracing "both consumer and industrial internet businesses" and venturing into new growth areas.
"Alibaba has gained a deeper understanding of platform economy in the past year. A platform company needs to think more deeply about how much social value it can create, how many core technological bottlenecks it can solve and how to better support rural revitalization and become greener and more sustainable," Zhang said.
In December, Zhang also became acting president of Alibaba Cloud intelligence and enterprise communications app DingTalk, which, according to industry experts, showed that the cloud business, an important driver of industrial internet, has become more important to Alibaba's future.
"Alibaba, an e-commerce company and a platform enterprise, greatly empowers the real economy. It enables many low-skilled people to start businesses online, lowering the threshold for entrepreneurship, which is also a good way to achieve common prosperity," said Shi Hongxiu, a professor of economics at the National Academy of Governance.
"On the other hand, its cloud business directly serves industrial manufacturing and the real economy, as its technological innovations can be quickly turned into productive forces," Shi said.
According to data tracking company Qichacha, Alibaba Group's investments were tightened over the past two years, but still focused on its three main businesses of e-commerce logistics, corporate services and lifestyle-related services. The number of early-stage investments by Tencent in the entertainment sector has been declining, but corporate service investments have exceeded 16 cases since 2020, the highest ever.
Wind data showed that among all of the 280 US-listed Chinese companies, only 27 saw their share prices rise since the beginning of last year, accounting for less than 10 percent of the total. The market value of US-listed Chinese companies including Pinduoduo and JD shrank by more than $20 billion.
"Most of the current US industrial internet companies are multinationals that control the industrial chain and ecosystem. In this regard, China still has gaps," said Wang Changlin, president of the Academy of Macroeconomic Research.
Compared with the United States, China still lags behind in terms of industrial internet. Among the top 20 listed US technology companies, seven are related to industrial internet. But China doesn't have an industrial internet giant so far in the internet sector.
Wang said more efforts are needed to encourage these platform companies to do more innovations and compete on the global stage.
"Products will be good only after they can be used. It is necessary to increase government procurement policy support to encourage domestic enterprises to use domestic products, and improve the security level of the supply chain," he added.