A step on the road to journey of discovery
Share - WeChat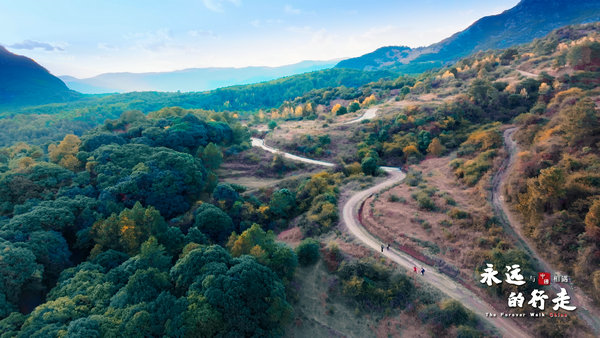 National Geographic explorer Paul Salopek has just hiked across Erlang Mountain in Southwest China's Sichuan province, tracing the trails of vanished tea porters on the mountain that is 3,437 meters above sea level.
For hundreds of years, beifu, or porters, trudged along the wind-scoured mountain, carrying hundreds of pounds of black tea over the eastern Himalayas and into Tibet.
Walking along the almost forgotten passages in the mountains, Salopek has been amazed by nature and human resilience. And this is just a start of his ambitious plan of trekking in China.
Salopek, from the United States, is an explorer and writer for National Geographic, who is well-known for a 38,624 kilometer global trek he undertook, named the "Out of Eden Walk". He began the journey in January 2013, aiming to retrace the steps of humankind's ancestors out of Africa as his way to rediscover the planet. He planned to spend decades crossing four continents before reaching his destination in South America.
As a trekker with global footprints, Salopek is committed to experiencing different cultures all over the world and recording the lives of people he encounters on his journey, in a bid to piece together a mosaic of stories, faces, and sights from all over the world.
China, a large country with diverse natural and human landscapes, is an important stop on Salopek's global trek.
Starting in September 2021, Salopek set off from Yunnan province and planned to walk through many regions, including Sichuan, Shaanxi, Shanxi, Hebei, Inner Mongolia, Beijing, Liaoning, Jilin, Heilongjiang and up to the China-Russia border in the north.
The route took him from the rainforests of Yunnan to the ice fields and snow mountains in Sichuan, and he will walk into the dryer uplands of Shaanxi and beyond to Beijing, and finally the tiger-inhabited forests of Northeast China.
Before this walk, Salopek had never been to China. He started with a blank slate. "Everything about China is new to me," he tells China Daily.
Most Popular