Illuminating challenges
Share - WeChat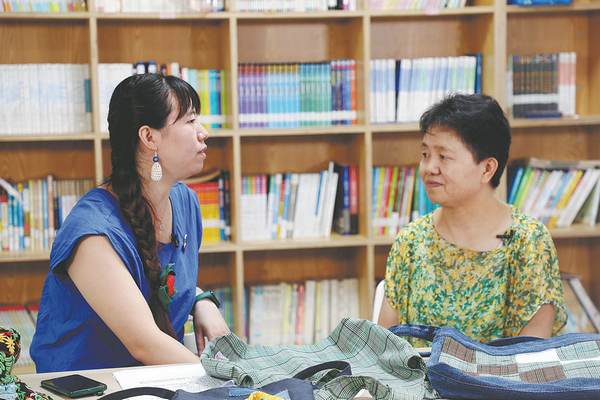 Amid an industrial area lying in Shenzhen's Longgang district, South China's Guangdong province, packed with factories and migrant workers' residences, the Green Rose Social Work Service Center is a second home to many female workers and their children.
Kids often spend time there after school, doing homework inside the center's little classroom, or playing in the activity space, filled with picture books, toys and a donated secondhand projector to watch movies on.
The organization was originally established as a platform to empower female migrant workers with artistic means of self-expression, and help them improve their living conditions - especially those suffering from occupation-related diseases, injuries or workplace discrimination.
Ding Dang, founder of Green Rose, used to be a migrant worker herself. She shared her life experiences and the organization's work at the opening forum of the 4th Luminous Festival, an annual event centered on the arts which aims to be inclusive of people from a variety of disadvantaged backgrounds.
In 2004, at the age of 16, Ding left her hometown, a small village in Tianshui, Gansu province, to work in one of the countless factories clustered around Shenzhen.
Though she never received tertiary education, she didn't give up on self-education, spending most of her spare time reading in the factory's library and in a nonprofit reading room serving the greater industrial zone, where she started working two years later to popularize labor laws and protect workers' rights.
Most Popular