Hotel offers deliverymen a warm place on cold winter nights
Share - WeChat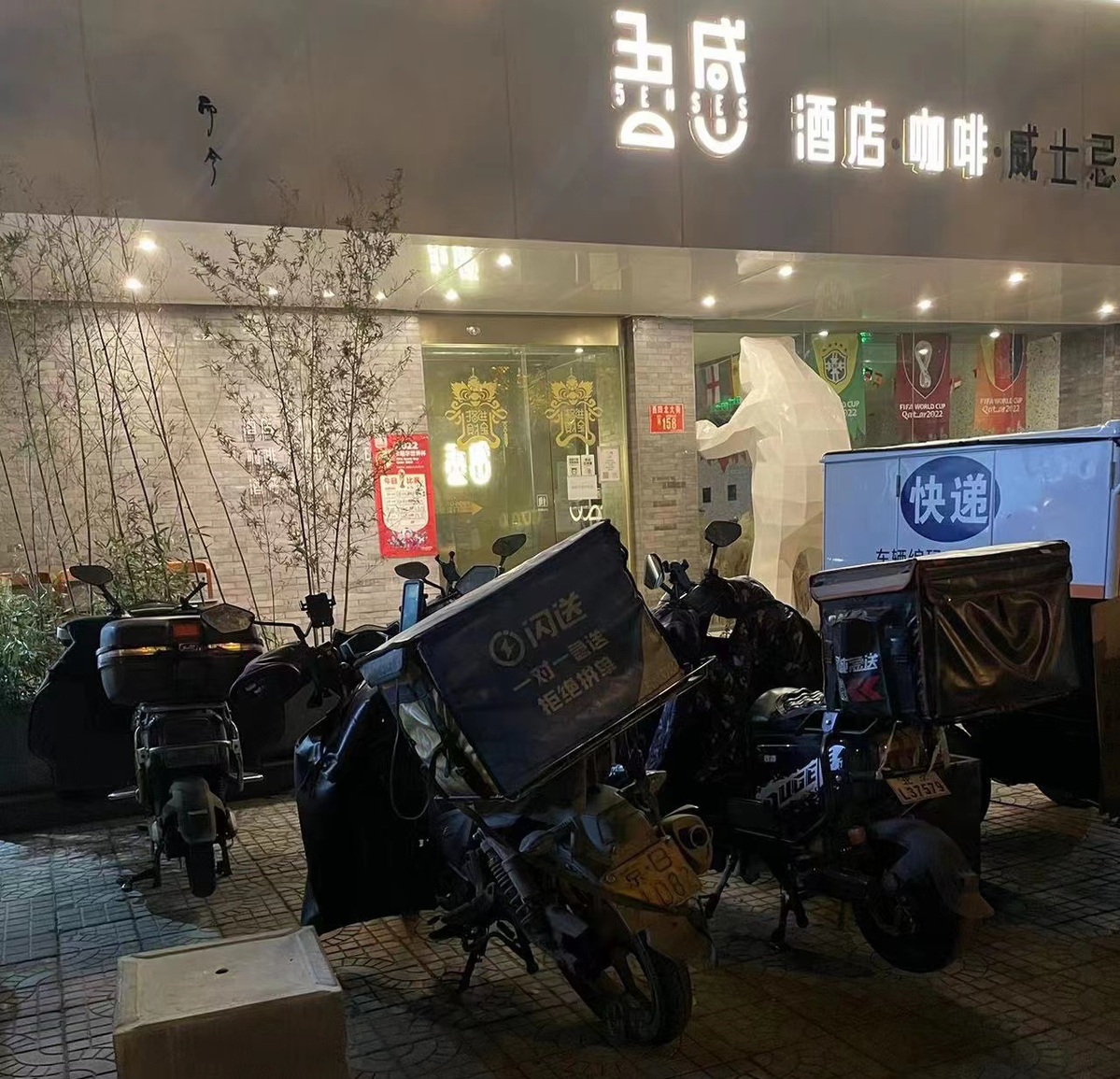 After seeing some deliverymen from a courier depot sleeping in their vehicles in the cold winter nights in Beijing, Liu Yiying, a small hotel owner, immediately decided to do something for them — offering them beds at the hotel at an extremely low rate.
Due to COVID-19 epidemic measures imposed to curb the latest widespread outbreak in the city, the homes of many deliverymen have become high-risk areas or temporally put under management. To continue their services that are vital to their income and residents' life, many of them have chosen to find somewhere else to lay their heads.
"On the night of Nov 24, I walked pass a courier depot nearby on my way home. Some of the deliverymen were sleeping in the depot while others were sleeping in their delivery vehicles. I never knew that's how they spent their nights especially when it is so cold outside. I know immediately that I had to something for them," Liu, the owner of Wugan Hotel in Xicheng district, said.
On the following day, she announced on her social media account that deliverymen can stay at the hotel for 50 yuan ($ 7.12) per night per person when the cheapest room at the hotel is 200 yuan.
"Such rate is nowhere to be found in central Beijing and does not even cover the cost. I just want to make it affordable for the hardworking deliverymen whose contribution to the city is often underestimated," Liu said.
The hotel has fewer than 30 rooms, so she didn't advertise it but simply relied on word of mouth to get the message across. On the evening of Nov 25, 11 deliverymen checked into the hotel. So far more than 40 have stayed at the hotel when they are unable to go home.
The story of Wugan has touched many on social media during the weekend saying such action has offered them comfort and should be encouraged.
"The hotel has been offering free hot drinks and area for rest for those who need them, including deliverymen, since it opened about a year ago. I just want to show people that we can all make efforts to help each other out no matter how trivial they are, especially during the epidemic," Liu said.
After exposure on social media, the phone at the hotel's reception has been ringing non-stop during the weekend as deliverymen from all over the city have phoned in and inquired about how to book a room. Unfortunately, the hotel can only accommodate those from Xicheng due to epidemic control requirements. Liu said she hopes more hotels can offer help.
Li Sanbao is among the deliverymen who have been staying at the hotel. He learned that the residential area where he stays was temporally put under management for epidemic control purpose when he was at work on Nov 25.
To ensure his work wouldn't be affected by it, he then decided to find another place to stay. His colleague then told him about Wugan's offer.
"I cannot believe I can stay in such a comfortable room only for 50 yuan a night in central Beijing. It's unbelievable," he said. "Like all deliverymen here, I am so grateful. Having a place to rest and peace in mind, I can work harder as there have been shortages in deliverymen recently."
Li said he will check out as soon the temporary control measures at his residential area are lifted. "The rooms should be given to those who need them the most," he said.