A heroic past
Share - WeChat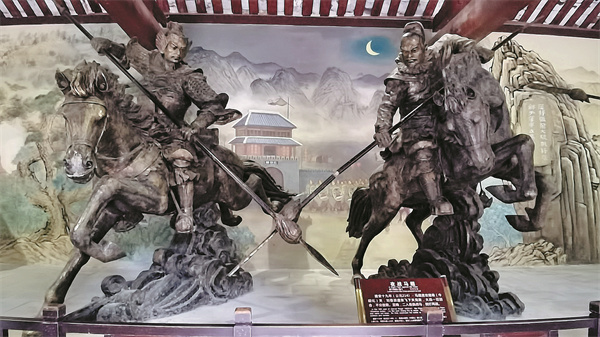 The duel took place in front of the Jiameng Pass in Zhaohua ancient town in Guangyuan, the northernmost city in Sichuan bordering Northwest China's Shaanxi province.
According to the Romance of the Three Kingdoms, as Zhang could not defeat Ma, he proposed a continuation of the duel at night. Lit by hundreds of torches, the duo continued their fight in front of the pass. Both heroes tried their best, but in vain, to suppress the other.
The Romance of the Three Kingdoms is a classic novel. Almost every Chinese knows its stories of loyalty, bravery and wisdom of the heroes who were entangled in fighting after the royalty of the Eastern Han Dynasty (25-220) weakened and later founded the three kingdoms of Wei, Shu and Wu.