Dishing up a taste of the culture
Share - WeChat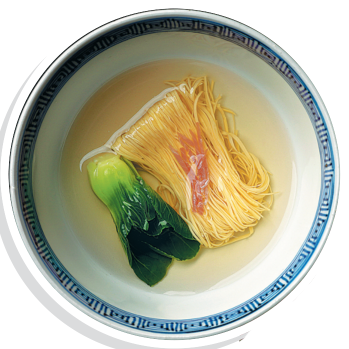 Sichuan cuisine is a melting pot of different influences with rich historical and ideological connotations, Li Yingxue reports.
When Lan Guijun was born in Chengdu, Sichuan province, in 1965, the steamed Chinese cabbage in supreme soup, one of the most renowned local dishes, had already made a name for itself at a state banquet in China.
Now, with over four decades' experience of cooking Sichuan cuisine, Lan still makes the soup in the traditional way and uses it in his signature dish, golden thread noodles.
The dough used to make the noodles is mixed with egg yolks to give them a golden color. Lan sits on top of a long piece of bamboo, under which sits the dough. He adds his weight to the bamboo to ensure the dough is flattened paper-thin. He then uses a 1.5-kilogram knife to cut it into fine threads.