Tencent cloud group eyes transformation
Share - WeChat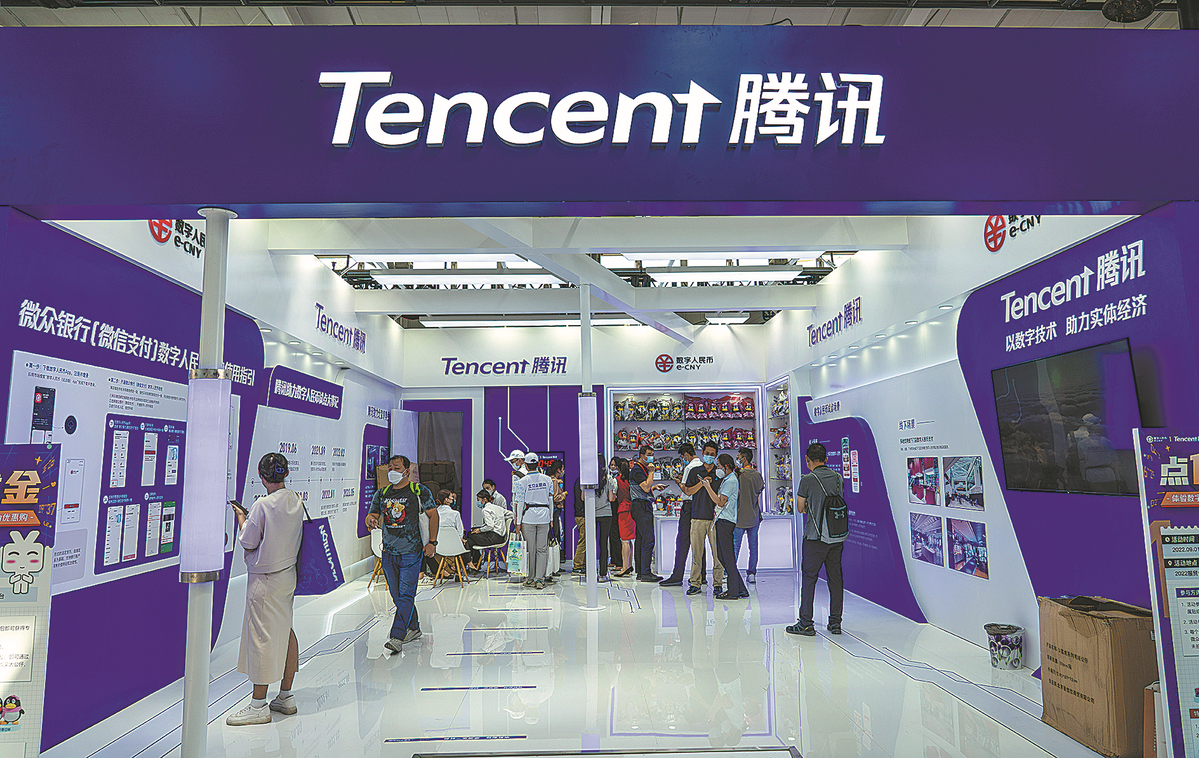 Chinese tech company Tencent Holdings is looking to transform from integrator to enabler and connector of other companies for its cloud business to stay competitive amid an accelerated digital transformation, according to its top executive.
"With the strategic transformation, Tencent aims to become a platform that can be integrated instead of acting as an integrator, which means becoming more focused on our own products and technologies, further enabling other companies," said Dowson Tong, senior vice-president of Tencent and CEO of Tencent's cloud and smart industries group, during the Tencent Digital Ecosystem Summit that ended on Thursday.
Tong admitted that being an integrator requires a lot of experience, including stringing together different processes of an entire project, collecting different products, offering huge human support during the bidding process, making budgets with finance teams as well as communicating with customers.
"These are actually what Tencent was not good at before," Tong said."By enabling ecosystem partners to do the integration work instead, win-win cooperation, rather than competition, will be formed among Tencent and other companies," he said.
Soon after the remarks, Tencent announced that it formed a new unit to serve rather than compete with local telecommunications carriers on Wednesday.
The latest data from the company showed that WeCom, Tencent's enterprise communication platform, has connected over 10 million organizations with 500 million active WeChat users.
Tencent's cloud conferencing tool has also supported more than 300 million users worldwide, while more than 3 million developers have also used Tencent's cloud platforms to create mini programs, deploy web applications and develop mobile applications.
According to market consultancy Canalys, China's spending on cloud infrastructure services continued to grow 11 percent year-on-year in the second quarter of this year, reaching $7.3 billion and accounting for 12 percent of overall global cloud spending.
Alibaba Cloud, Huawei Cloud, Tencent Cloud and Baidu AI Cloud maintained their positions as market leaders and together accounted for 79 percent of related expenditure in China, but "all four saw a fall in their growth rates compared with past quarters".
"China's cloud services have entered a new era where cloud vendors are no longer focused on just revenue scale and business growth, but more on high-margin, standardized products," said Canalys research analyst Zhang Yi.
"The top cloud vendors are trying to enrich their cloud capabilities by building their own channel ecosystems to bring together self-developed platform technologies and industry experience from partners."
During the summit, Tong also pointed out that the company will continue to invest in the global market for cloud and software businesses by enriching its product offerings around cloud, video, AI, database and network security for international markets.