CIIE key driver for German companies
Share - WeChat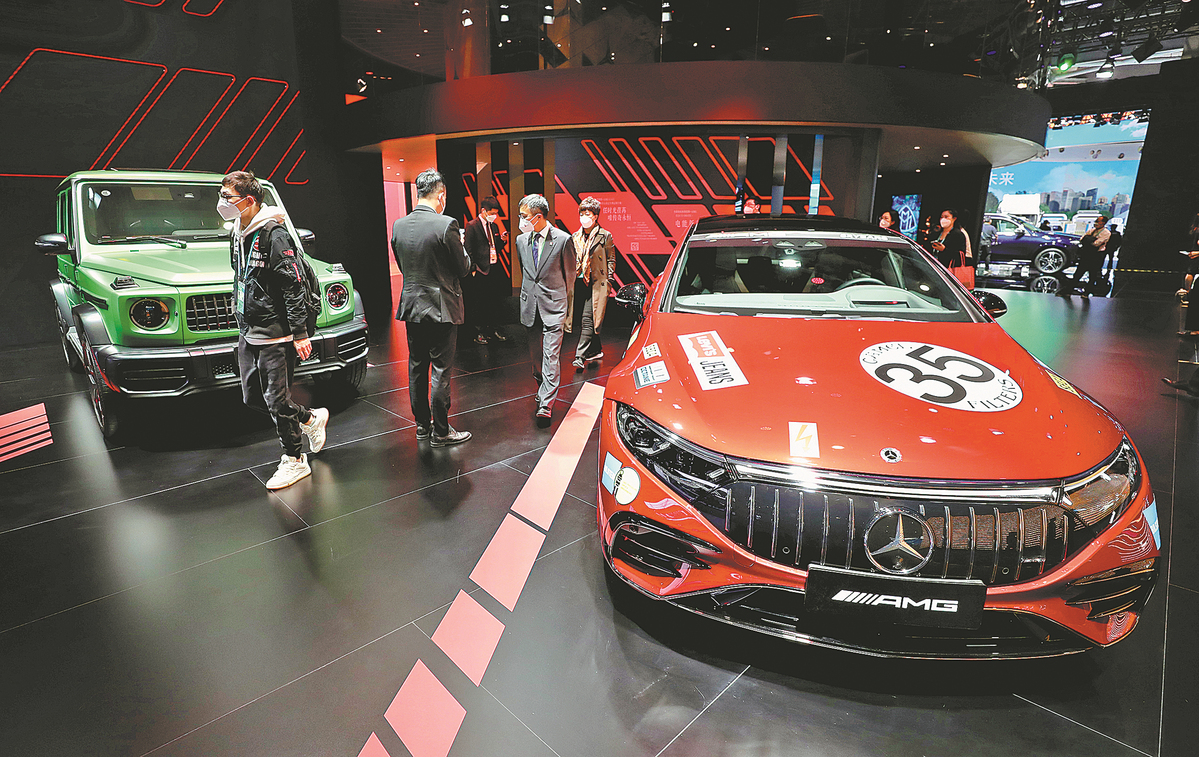 With China entering a new era of green and innovation-led growth, the China International Import Expo has become a key driving force for German companies to accelerate localization and seize greater market share, said their executives.
They said huge demand in China will not only help German businesses deploy innovative market activities, but also encourage them to introduce more products, technologies and services for high-end manufacturing, energy and carbon reduction via the CIIE's "one-stop platform".
"The CIIE promotes open markets, collaboration and innovation, which is why we have participated in the grand event for five years in a row. It gives us the opportunity to show our products, so we can better explore China's high-tech industries," said Salvatore Ruggiero, a vice-president of Schott AG, a German producer of specialty glass and a supplier to the pharmaceutical and medical industries.
The group has increased its global investment to 450 million euros ($449.95 million) this year, with a large amount invested in China, he added.
Bayer AG, an agricultural and pharmaceutical group, featured its largest-ever exhibition at this year's event. "The expo helps us quicken our steps in tapping into China's vast market and carrying out locally inspired breakthrough innovation," said Gao Yong, vice-president for China unit at Bayer AG.
Eager to increase its agricultural exposure in China, the company will relocate its crop protection equipment production site to Hangzhou, Zhejiang province, to meet market demand in China and the Asia-Pacific region by 2025.
During his visit to Beijing last week, German Chancellor Olaf Scholz praised the fruits of bilateral cooperation in fields such as politics, trade and the economy over the past 50 years, after China and Germany established diplomatic ties.
He said Germany does not propose to have any decoupling and it hopes to secure world peace and development as well as global economic growth with equal market access.
China and Germany saw total trade value rise by 2 percent year-on-year to 1.14 trillion yuan ($157.32 billion) between January and September, while German investment in China climbed 114.3 percent on a yearly basis, according to China's Ministry of Commerce.
The Chinese market is of paramount importance to many German companies, said Jens Hildebrandt, executive director of the German Chamber of Commerce in North China.
"German companies will keep investing in China. They expect growth in many industries, especially in the field of decarbonization, e-mobility and connected driving," he said.
For instance, Bosch, a German industrial and technology group, introduced its 400-kilowatt fuel cell system test bench and full redundant electrical hydraulic steering system for heavy commercial vehicles at the CIIE, neither of which has yet been launched in Asia.
Chen Yudong, president of Bosch China, said the company has generated sales from its CIIE exhibits.
A number of its auto products launched at the second CIIE in 2019 are now in demand not only in China but also across the Asia-Pacific market.
Lyman Tu, vice-president for China and Southeast Asia regions at Wilo Group, a German provider of pump systems, said that through the CIIE, China and the world share a market, co-create industrial prosperity and achieve win-win results.
Wilo will put a new plant into operation in Changzhou, Jiangsu province, in early 2023. Its products will supply the Chinese market and be exported to other emerging markets.