Show of abundance
Share - WeChat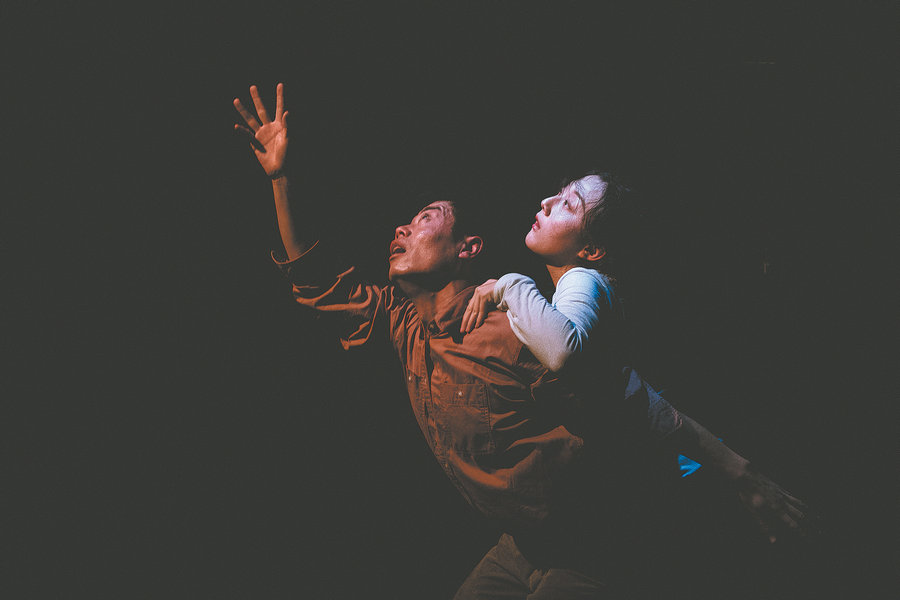 The sections are: the "golden divide", "free for all", the "complexity of one", "gravitational forces", "quantum quandary" and "perpetual motion". The names are inspired by physical terms that Meng describes as "beautiful, romantic and airborne".
The first and main section, the "golden divide", will highlight stage adaptations of works by renowned Chinese writers, including Yu Hua, Mo Yan and Bi Feiyu. Meng will bring to the stage an adaptation of Yu's novel The Seventh Day for the first time as the opening play of this year's festival.
The "free for all" section will feature works of realism, including a new edition of Menage a 13, a play written and directed by Lai.
The "complexity of one" will feature monodramas, while the section "gravitational forces" will include renditions of works by master playwrights. "Quantum quandary" will highlight dance and the last section, "perpetual motion", will present works by young directors.
"The six sections include different types of stage works. We have finally gathered for the upcoming festival the entertaining, funny, exciting, profound, poetic and youthful works we have seen in the past year. These works represent the contemporary theatrical aesthetics or embody to us the potential of future theater," Meng says.
In line with the theme of "abundance", the organizing committee has invited contemporary artist Yue Minjun to create a painting for the festival's main poster.
"We are very grateful for Yue. This painting needs no further explanation. To create this painting for our theater festival, the artist must have invested in it a lot of imagination, goodwill and positive energy," Huang says, adding that it will spread joy with the festival.
The festival will also host activities throughout Wuzhen town, including markets, art exhibitions, live music performances and film screenings, to provide a comprehensive experience for visitors.
Last year, the festival set up a theater market at the Beizha Silk Factory outside Wuzhen's Xizha Scenic Zone that required an admission fee, so that more people could participate in the festival for free. And this year, in addition to the market, exhibitions and small-scale performances will be hosted at the Rice Barn, near the factory, a former granary that has been turned into an exhibition hall.