Staging Kafka's Ape in China
Share - WeChat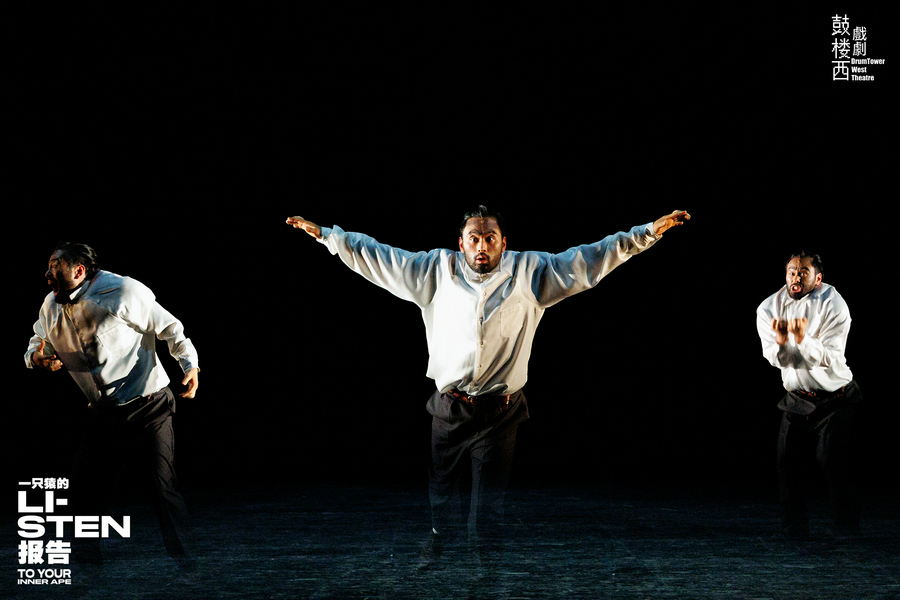 Listen to Your Inner Ape, a one-man show, produced by the Drum Tower West Theater in downtown Beijing, has been enthralling thousands of theatergoers and non-theatergoers over the last few months.
Following its premiere on June 30, the show notched up a staggering 9.2 out of 10 on Douban, China's IMDb. The production played two sold-out runs in both July and August, drawing effusive reviews on social media platforms.
Building on its huge success, the production will travel to this year's Wuzhen Theater Festival, a 10-day event from Nov 24 to Dec 4 in East China's Zhejiang province showcasing international theater works and original Chinese dramas.
Adapted from Franz Kafka's 1917 short story, A Report to an Academy, and directed by Xi Wang, the hour-long theater piece stars Li Tengfei, who plays Red Peter, an ape-turned-performer, who has learned to behave like a human, delivering a speech to a scientific academy about how he achieved his transformation.
"Li Tengfei's acting is alarmingly convincing. I couldn't take my eyes off him even for a minute," said Du Xiao, a theatergoer who saw the show on Aug 20.
Most Popular