Show of abundance
Share - WeChat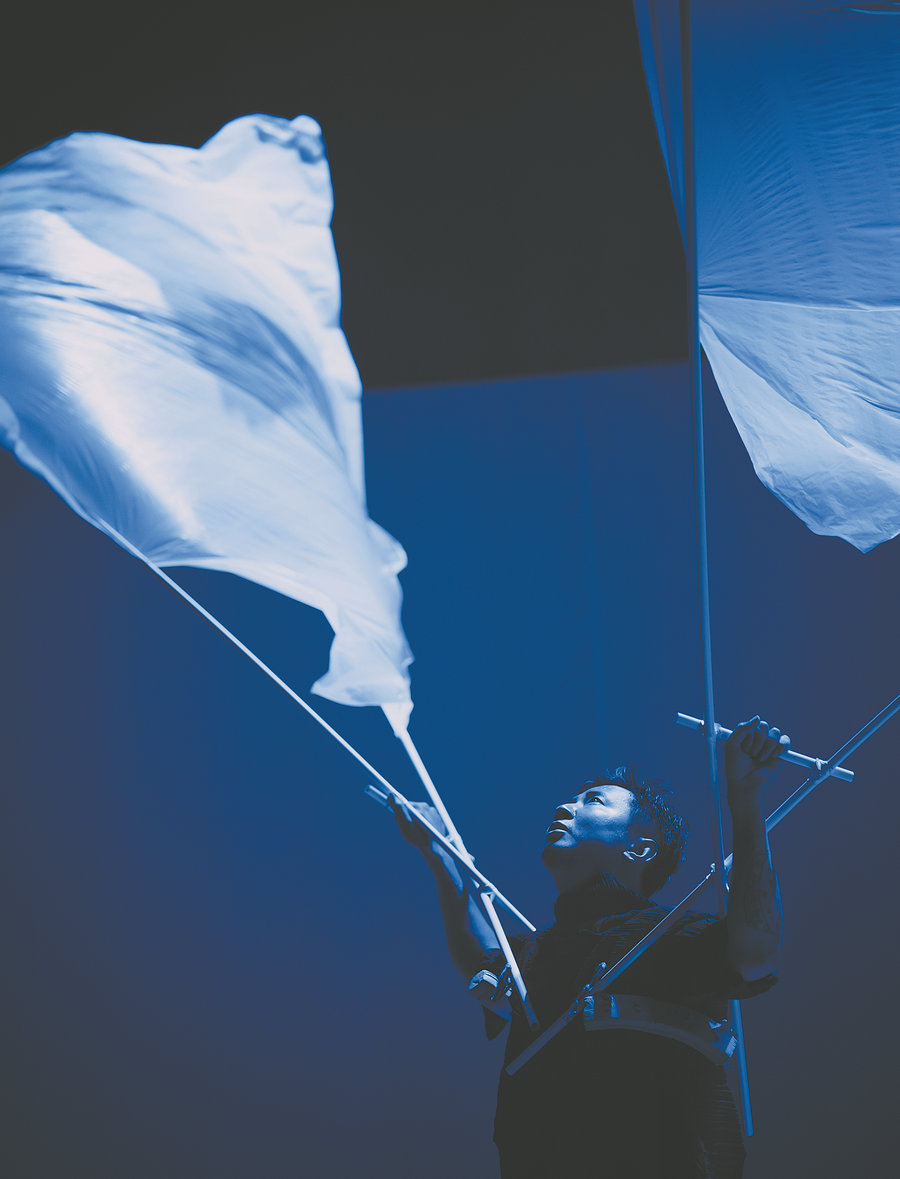 Wuzhen Theater Festival returns with a variety of plays based on works of literature, Cheng Yuezhu reports.
Huang Lei, co-founder and producing director of the annual Wuzhen Theater Festival, says he and other founders always discuss which selected stage works present the best thoughts and visions each year.
The program for this year was announced at a news conference on Sept 29 in Beijing, with Huang saying that the event will be an exciting experience, as the lineup of shows "fits with" this year's festival theme — "abundance".
At the event, festival founders Huang, Stan Lai and Meng Jinghui, along with the festival's executive director Ding Nai-chu, introduced this year's theme, productions and highlights.
This year marks the ninth edition of the Wuzhen Theater Festival, which will take place from Nov 25 to Dec 4 in Wuzhen, Zhejiang province, with four recurring sections of specially invited plays, emerging theater artists' competition, "Wuzhen dialogues" and ancient town carnival.
Huang says due to the COVID-19 pandemic, the festival was suspended in 2020, and in 2021, for the first time, it only included domestic stage productions.
"We were unsettled about it at the time, but it proved possible. We adore the festival and are invigorated by it. This year, the festival will also feature a majority of domestic performances," Huang says.
According to Meng, the festival's artistic director, this year 22 theater productions have been invited to the festival and will host a total of 63 performances across Wuzhen's nine venues.
"When the festival's organizing committee was selecting the works based on various criteria, we found that one of the characteristics of China's contemporary theater is pluralism," Meng says.
"Despite the limitations due to the pandemic in the past years, artists still yearn for creation. We categorized their works into six sections based on their visions, identities, thoughts, and connections with society and life."