Witness to storied history
Share - WeChat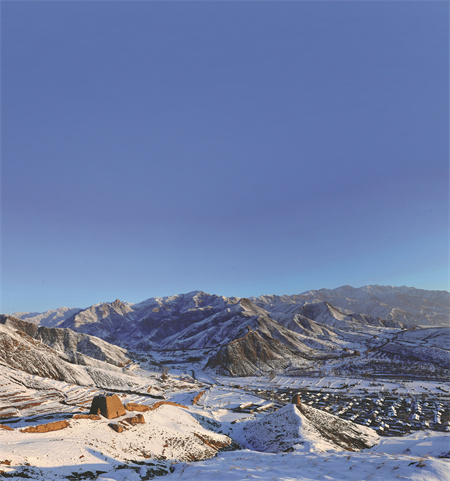 Datong, as an ancient city in North China's Shanxi province, has served as a military stronghold and commercial hub for most of its history since 300 BC. The nomads from Mongolia to its north, the Han people from central China to its south as well as peoples from Central Asia to its west and Northeast Asia to its east traded and fought with each other in Datong, making it a crossroad of civilizations.
Due to the lack of high mountains to protect itself from invaders from the north, the Mongolian cavalry was able to descend all the way south to the city. So the Han people built Great Walls in the north and south of Datong, and the project lasted from the Warring State Period (476-221 BC) to the Ming Dynasty (1368-1644). The city's rampart today is just a part of the Great Wall.
If the Great Wall is compared to a necklace, Datong is like a dazzling pearl installed in the middle of it. The Great Wall, which meanders from east to west in northern Shanxi, bifurcates in the province into the outer Great Wall in the north, which largely serves as a border between Shanxi and the Inner Mongolia autonomous region to its north, and the inner Great Wall, which is dozens of kilometers south of the outer Great Wall.
The design partly indicates how much pressure Central China was exposed to throughout history on the part of Shanxi, as the inner Great Wall was needed to serve as double insurance, with the ancient city of Datong located in between.
The Great Wall in Datong has witnessed many important conflicts in China's history over the past 2,000 years, and the latest one happened during the War of Resistance Against Japanese Aggression (1931-45), when the Great Wall served as a major fortification for the Chinese people to resist the westward and southward invasion of the Japanese army.