Village sees organic growth
Share - WeChat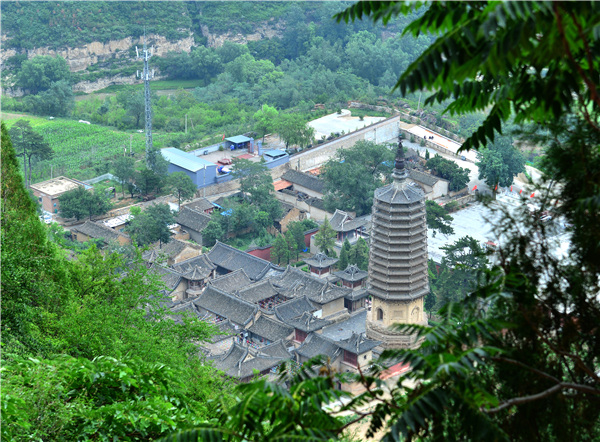 Lush crops and beautiful scenery have helped locals craft a rural tourism idyll.
Rural tourism development has brought new value to the pristine environment and folk customs of Lingqiu county.
Sitting in the northeast of Datong, North China's Shanxi province, Lingqiu has focused on integrating local agriculture, nature, cultural heritage and tourism and found a sustainable track out of poverty.
Tourists from Beijing and other parts of Shanxi have flocked to the county's Chehe Organic Community over the years.
The community, which covers an area of 27 square kilometers, used to be a barren place.
In 2013, only 30 out of 200 people lived in the Xiachehe village as part of the community, says Wang Chun, director of the village committee.
"Most of the labor force went outside to find work," Wang recalls.
" (We have) good mountain, water and air, but we were not able to convince people to stay."
That was when the local government decided to develop organic plantations and animal husbandry operations.
More than 300 farming experts and organic agricultural practitioners were invited to the village, which is now a pastoral idyll, with its lush crops and distinctive, traditionally-designed homestays.
Through no small effort from the villagers, Xiachehe has developed about 40 agricultural products that are certified organic, including eggs and yellow rice.
Many travelers are drawn to the village because of the fresh organic produce, from vegetables to mutton, as well as the fresh air and rural lifestyle.
To ensure tourists stay for longer periods, the village has developed exhibition and reception centers, as well as a folk museum and eco-friendly restaurants. Support has been given to locals to build homestays.
Each villager can get 1,000 yuan ($147) annually from accommodation and catering services, Wang says.