Cosmetics makers shine with beauty chasers on the rise
Share - WeChat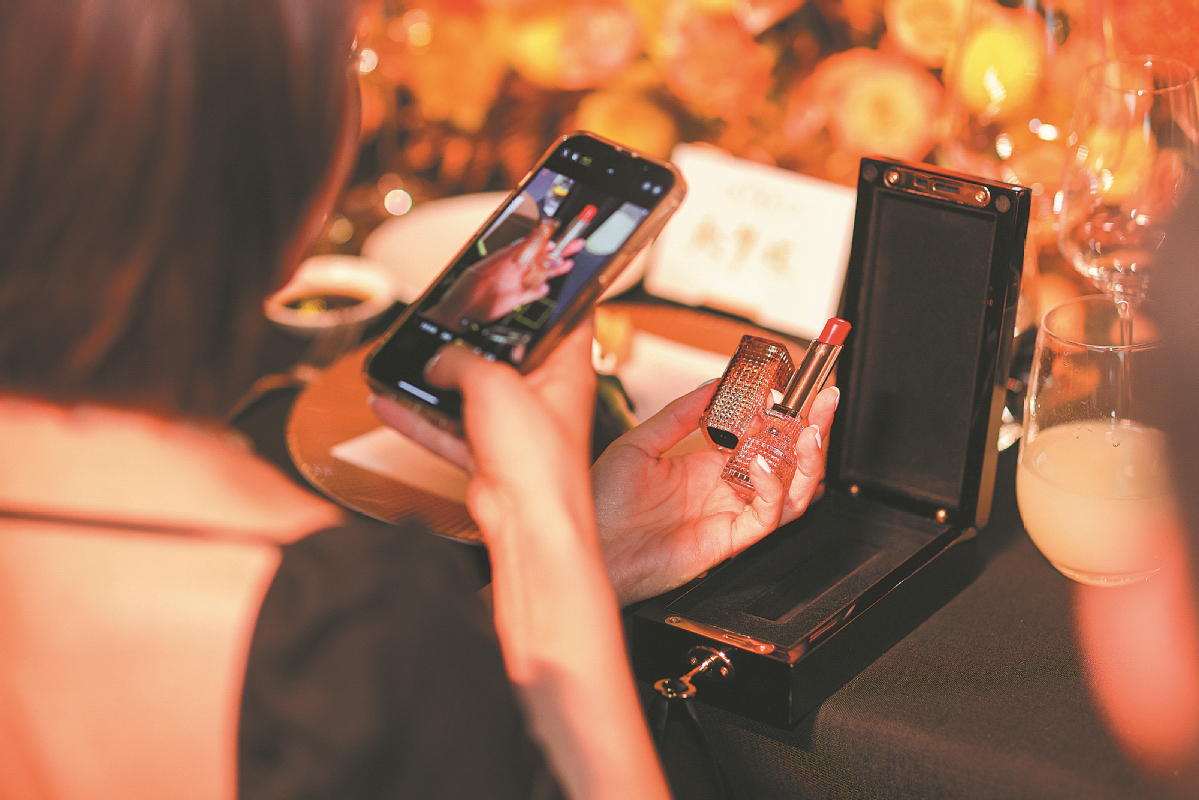 Domestic firms like Carslan, Chicmax bank on brand building, R&D for growth
Domestic cosmetics retailers have continued to see booming business growth, fueled by an increasing pursuit of beauty and youth among Chinese female consumers, especially those of the middle-income group, in the country's fast-growing cities, as well as increased domestic brand recognition.
Chinese cosmetics company Carslan said it would develop more high-end products and raise prices, as it aims to compete with top international brands that have traditionally dominated the luxury market.
In the first half of this year, Carslan saw double-digit online sales revenue growth, which mainly came from marketing on short-video platform Douyin. For brick-and-mortar stores, sales remained flat. The company said it expected similar sales growth rates in the second half.
"Our consumers mainly come from second-tier and third-tier cities, but the proportion of consumers in first-tier cities has grown rapidly. Next, we plan to mainly target consumers from first- and second-tier cities," said Tang Xilong, president of Carslan.
"We will continue to expand our sales online and strengthen digital marketing by leveraging the impact of celebrities and key opinion leaders, and satisfy the constantly changing shopping habits of young consumers," he said.
From 2015 to 2020, sales of cosmetics in China grew from 480.1 billion yuan ($68.6 billion) to 845.3 billion yuan, with a compound annual growth rate of 12 percent, while that of the global market during the same period was 1.5 percent, said consultancy Frost &Sullivan.
"Domestic cosmetics retailers should further raise their research and development capabilities and brand impact, and grab business opportunities presented by the Regional Comprehensive Economic Partnership agreement to purchase raw materials from Japan and South Korea at lower costs," said Fu Bo, an official at the Ministry of Commerce. Shared beauty standards among East Asian countries also enable domestic cosmetics brands to take advantage of export opportunities.
Founded in 2001 in Guangzhou, Carslan, whose main products include lipstick, foundation and eye makeup, said it cooperates with top designers in China and abroad to strengthen its brand impact. Recently, the company launched a high-end lipstick as a new enrichment to its most classical product series during the series' 20th-anniversary celebration.
Carslan said it will continuously increase R&D investment and highlight its advantages in innovation. Besides its R&D centers in Guangzhou and Milan, the cosmetics retailer is building a new R&D center in Tokyo.
Last year, Carslan acquired an Italian cosmetics brand to enrich its portfolio, and it will continue to acquire and incubate new brands to diversify holdings.
Tang believes that the success of his company and others like it has something to do with shifts in identity among young urbanites. "Domestic cosmetics brands fit with the skin characteristics of Chinese consumers. A large number of young people have established a sense of national identity and cultural consciousness from the bottom of their hearts, and it has driven them to choose more domestic products," Tang said.
To meet increasing consumer demand, Carslan is building a new factory in Guangzhou. The facility, which is expected to be put into operation this year, will help in the foundation of a self-contained makeup industrial chain within the country.
Meanwhile, Shanghai Chicmax Cosmetic Co Ltd, a Shanghai-based makeup retailer that owns brands such as Kans and Baby Elephant, has submitted its prospectus to the Hong Kong stock exchange in preparation for a coming IPO. In the first nine months of 2021, the company netted sales revenue of 2.6 billion yuan, up 13 percent year-on-year, according to the prospectus.
Funds raised from the IPO will be used for brand building, improving R&D and production capacity, increasing sales networks, improving digital infrastructure, and mergers and acquisitions, the prospectus said.
Since 2016, Chicmax has spent nearly 100 million yuan annually on R&D, and it has set up two R&D centers in Shanghai and Kobe, Japan. Chinese consumers have become increasingly sophisticated about makeup and skincare products, and it has become a consensus for retailers to focus on raising product quality and innovation, the company said.