In this town, highly strung is so much fun
Share - WeChat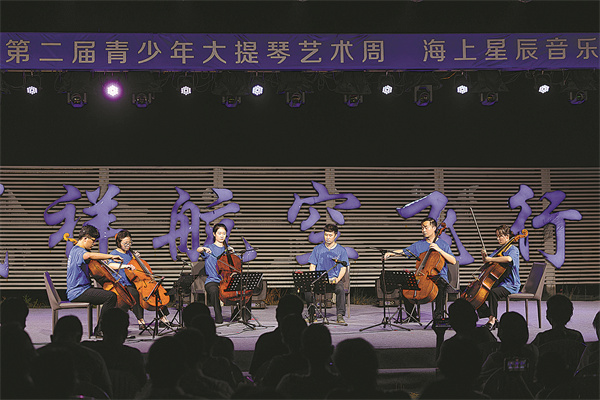 Since the youth cello club was established in 2014, it has trained 75 children, many of whom have been admitted to art colleges, such as the Zhejiang Conservatory of Music and the Shanghai Conservatory of Music, and are now pursuing careers in music.
This year 16 kindergartners in the town keen on music have been selected by professor Li, who will offer one-hour cello lesson to them weekly at a moderate charge.
To make the instrument accessible to more families, the local chamber of commerce bought 20 cellos, which are lent to children free of charge.
"We will continue to promote cello education to more people of all ages and help them to achieve their music dreams," says Wang Hongbiao, Party secretary of Xianxiang.
The Second National Youth Cello Music Festival was held in Ningbo from Aug 22 to 26.
During the five-day event, 11 activities, including concerts, public classes, art tutorials and forums, attracted musicians and scholars from around the world and more than 80 art school students and cello players. Nine events were held in Xianxiang.