Zhongguancun Forum to be better than ever
Share - WeChat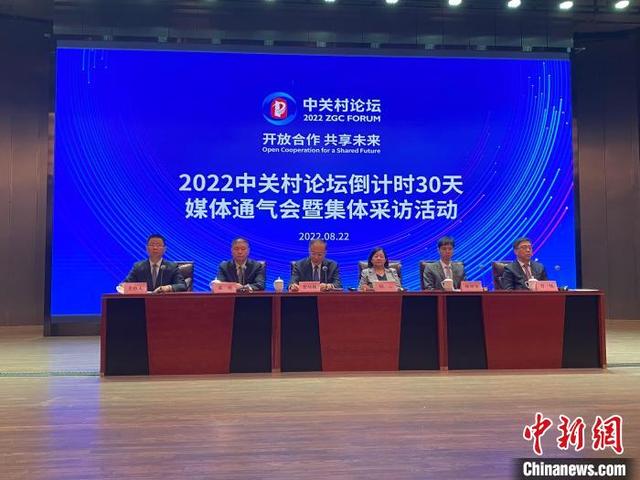 The 2022 Zhongguancun Forum, scheduled to be held from Sept 22 to 27 in Beijing, will attract top institutions and experts to discuss topics such as energy security and carbon neutrality, and will display cutting-edge technologies at more than 130 events, a government official said on Monday.
The theme of this year's forum is "Open cooperation for a shared future" and the event will include conferences, technology transactions, exhibitions, achievements announcements, business contests and other activities-both online and offline, said Hou Yun, an official from the capital's science and technology commission.
The number of events during the forum will double from last year, he said.
According to the organizer, up to 210 scientific and technological innovation achievements will be presented. A series of major achievements will be displayed at the opening ceremony alongside government reform policies, scientific research reports and international cooperation plans.
"The Zhongguancun Forum, which has a history of 15 years, has gained increasing influence globally and become a national platform for world scientific and technological innovation exchange and cooperation," said Jia Yiwei, deputy general manager of Zhongguancun Development Group, or ZGC Group.
"This year's forum will feature technologies such as the metaverse and blockchain so attendees can experience a combination of art and technology," he said.
The exhibition will include future industries, regional development, digital economy, life and health, carbon neutrality and startup enterprises, according to Zhang Youlin, an official from the Beijing sub-council of the country's promotion and international trade council.
More than 290 companies and 22 industrial clusters from around the world will showcase their latest developments, Zhang said.
Thanks to the forum's rich resources and large scale, many companies and entrepreneurs that have attended in the past years have gained opportunities.
"After participating in last year's Zhongguancun Forum, our company's nanotechnology aroused interest among the public, as well as from many investment institutions, which helped us to complete rounds of financing," said Shi Quanwei, founder of a bio-medical startup company in Beijing.
"We were a startup team at a pretty early stage and the forum helped us to get many connections and as a result, we've signed related technology cooperation agreements."
The forum this year will also hold contests for startups in 15 industries.