Prospering naturally
Share - WeChat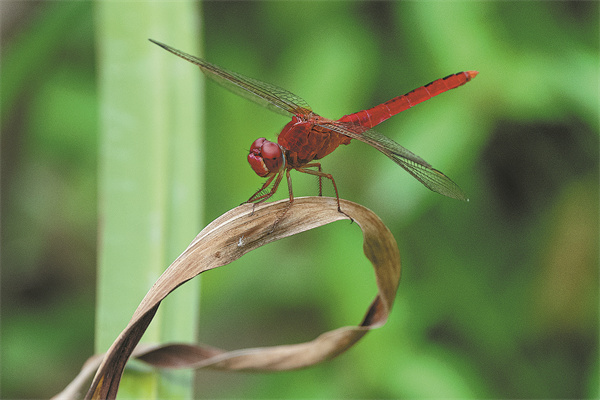 More than reshaping
According to Guo, the concept of biodiversity conservation is often misunderstood as an act of reshaping the landscape. The truth, however, is that human intervention must be kept to the minimum.
He explains that apart from the removal of invasive species, the team rarely intervenes with the natural settings unless there is a crucial need to.
For example, piles of leaves and twigs on the ground are left untouched as they are habitats for many species, and removing them could have adverse effects on the ecosystem.
"The wilderness we have constructed in the park will eventually become a springboard for native species to reappear in other parts of the city. When more similar projects get underway, native seedlings will become more easily spread by insects and birds, thus restoring the ecosystem and maintaining biodiversity for centuries to come," he says.
Guo's optimism isn't unfounded as Shanghai has been making strides in this matter. According to reports by the local news platform Shanghai Observer, the city has over the years been formulating regulations to strengthen biodiversity conservation. Measures taken include improving green spaces, conducting biodiversity surveys and educating the public about the importance of biodiversity conservation.
In 2006, Shanghai also launched a project to introduce protected wild animals, such as water deers, in the natural environment to restore the biodiversity that is native to the city.
Due to such efforts, the Chongming Dongtan National Nature Reserve on Shanghai's Chongming Island is now the largest overwintering site in China and hosts some 1 million migratory birds every year. The reserve is said to be home to more than 300 bird species, including 22 globally threatened species.
The opening of the Shanghai Wildlife and Nature Conservation Research Center in December also reiterated the city's commitment to the cause.
Most Popular