China, Pacific island nations foster regional peace and stability
Share - WeChat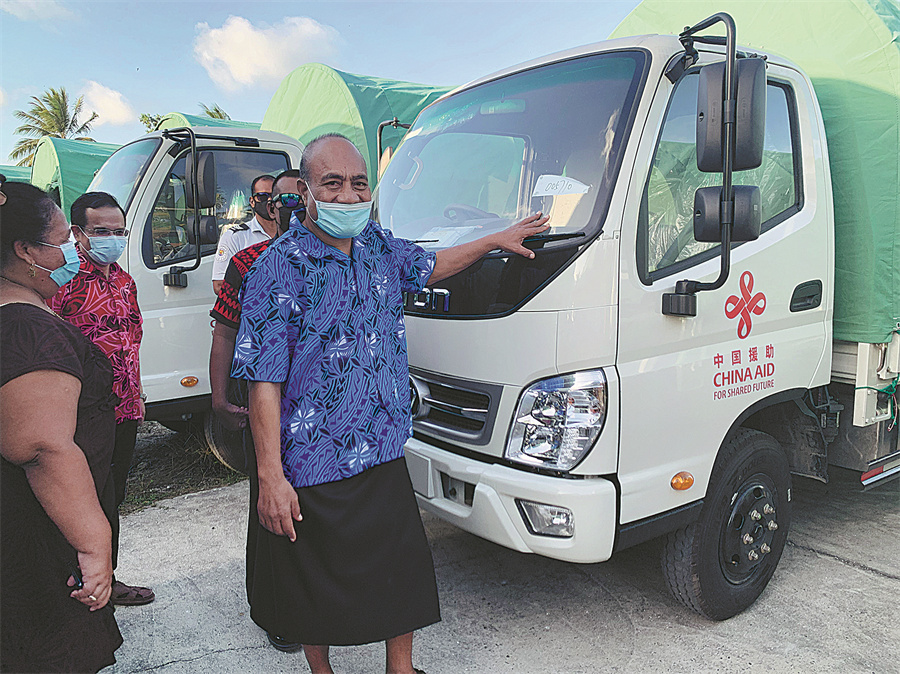 Trust established
In a phone conversation with King Tupou VI of Tonga on Sept 24, Xi said that since diplomatic ties between Tonga and China were established, the two countries have deepened "political mutual trust".
Xi stressed that China is ready to expand all-around cooperation with Tonga within the framework of the Belt and Road Initiative, offer economic and technical assistance without any political strings attached, continue to carry out agricultural and technical cooperation projects, and provide assistance for Tongan agricultural and fishery products to enter the Chinese market.
The president emphasized that China collaborates with Pacific island countries on a mutually beneficial and win-win basis.
Xi made the point that China is willing to share its poverty reduction experience and deepen development cooperation with Pacific island countries, including Tonga, and help these nations cope better with major public health events and natural disasters.
When it comes to climate change, China understands the specific concerns of small island developing countries and will support Pacific island nations in improving their ability to tackle this issue.
Lawrence Loh, director of the Center for Governance and Sustainability at the National University of Singapore Business School, believes the Nanping center could be good for the Pacific.
"From a sustainability perspective, the Pacific islands have not been accorded much attention, even recently," he said.
Loh said the center could be an effective platform to address the key challenge of sustainability faced by the Pacific islands.
"It may cover critical marine concerns such as biodiversity protection and pollution mitigation. It may also strengthen the Pacific islands in countering the potential impact of rising sea levels due to climate change," he said.
Chris Devonshire-Ellis, chairman and founding partner of the pan-Asia multidisciplinary professional services company Dezan Shira, said, "It remains to be seen just how effective the center will be in alleviating poverty in the Pacific.