China, Pacific island nations foster regional peace and stability
Share - WeChat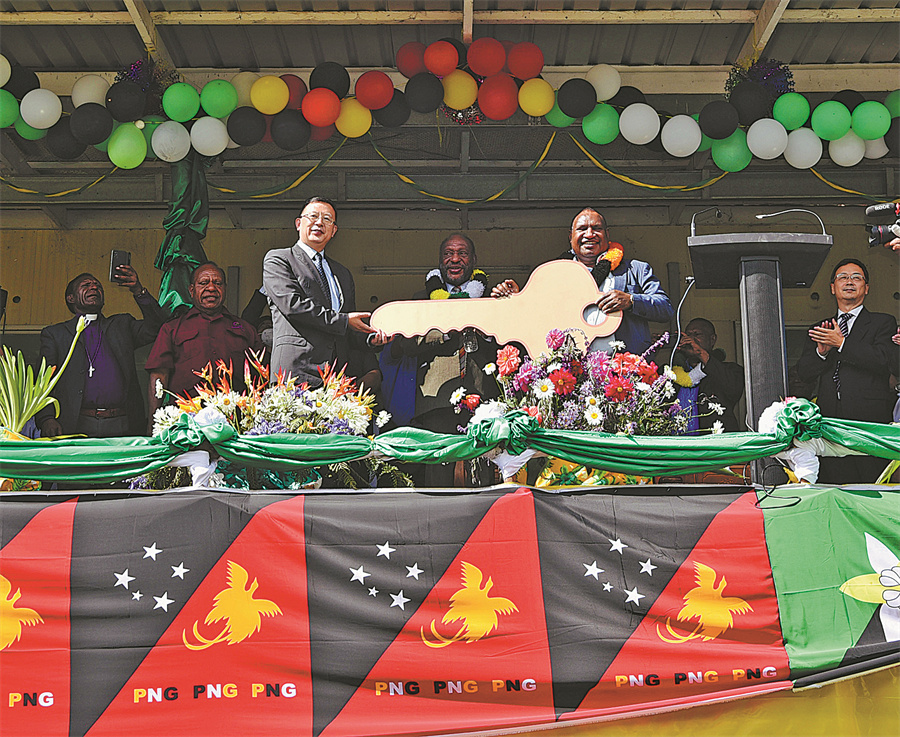 Decadeslong links help fight poverty, forge development paths
Diplomatic ties established between China and Pacific island nations in the 1970s have nurtured a common interest in the peace and stability of the Asia-Pacific region.
However, when it comes to providing COVID-19 vaccines to countries such as Papua New Guinea during the pandemic or, more generally, building hospitals and providing development assistance, China's role in the Pacific is generally painted in a negative light by Western media.
Nevertheless, from time to time some grains of truth emerge.
During State Councilor and Foreign Minister Wang Yi's tour of the Pacific in May, The Associated Press asked Fijians what they thought of China.
Georgina Matilda, who works for infrastructure company China Railway, said her job means she can put food on the table for her children.
Another Fijian, Miliane Rokolita, said China's increased presence has benefited people. "They (Chinese) bring us bigger houses. They bring money into Fiji. They are good people," Rokolita told The Associated Press on May 30.
Scattered across the Pacific, these island nations have a natural beauty hard to match anywhere else in the world. But set against this backdrop, they struggle with poverty, poor economic opportunities and rising marine climate change.
In the 1950s and '60s, the region was used by France and the United States to test nuclear weapons, with little compensation paid to those who were displaced.
In its annual report for last year, released on July 28, the UN International Fund for Agricultural Development estimated that more than 418 million people experience hunger in Asia-more than 50 percent of those living in hunger globally. Nearly 3 million of these people live in the Pacific.
China has always maintained that Pacific islands are not the backyard spheres of influence of any one country. It sees each nation as an equal pursuing its own development and economic and social goals.