China, Pacific island nations foster regional peace and stability
Share - WeChat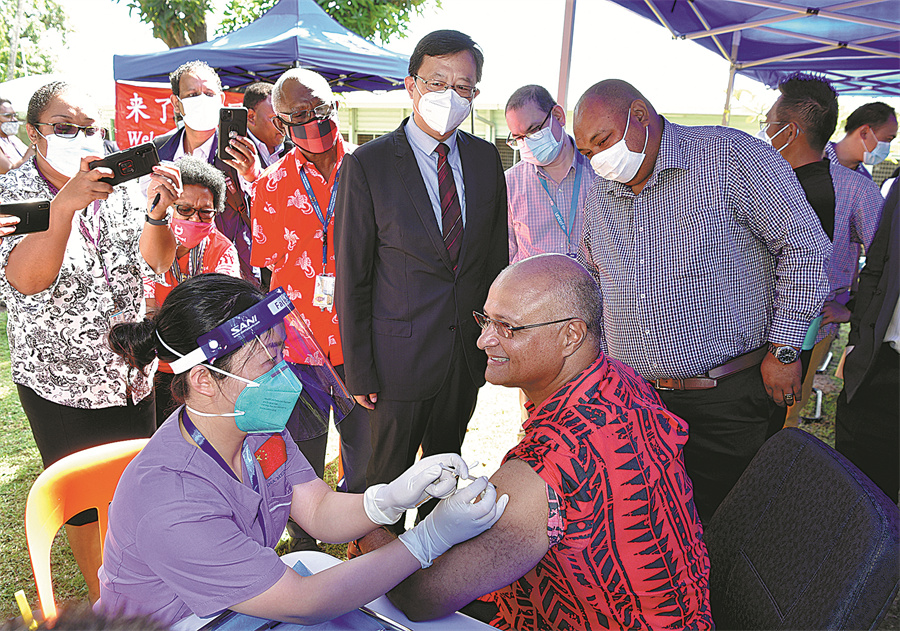 The China Pacific Island Countries Poverty Alleviation and Cooperative Development Center, launched on July 20 in Nanping, Fujian province, aims to cement the already strong ties between Beijing and Pacific island nations.
Analysts view the center as being positive for the Pacific, as it will help in developing peace and stability for the region. It will also strengthen cooperation on poverty alleviation and economic development as these nations cope with numerous challenges, including climate change and the impact of COVID-19.
In his speech at the opening of the center, Xie Feng, vice-minister of foreign affairs, said Pacific island nations are "welcome aboard the express train" of China's development.
Xie described the center as an important step taken by China as it implements the Global Development Initiative to engage in international cooperation on poverty reduction and helps Pacific island countries achieve progress and rejuvenation.
"Poverty alleviation and development are like two wheels of a vehicle and the two wings of a bird, which supplement each other. Poverty alleviation makes way for better development; without development, there will be a return to poverty," Xie said.
"President Xi Jinping solemnly declared at the Ceremony Marking the Centenary of the Communist Party of China that China has built a moderately prosperous society in all respects and has brought about a historic resolution to the problem of absolute poverty.
"China has realized the poverty alleviation goal under the UN 2030 Agenda for Sustainable Development 10 years ahead of schedule, creating a 'China example' of poverty alleviation."
Xie added, "While eradicating poverty domestically, China has also actively fulfilled its international responsibility for poverty alleviation and provided assistance to other developing countries to the best of its ability, and has always been an active advocate and strong promoter of international poverty alleviation and development."