Land of the 'giants'
Share - WeChat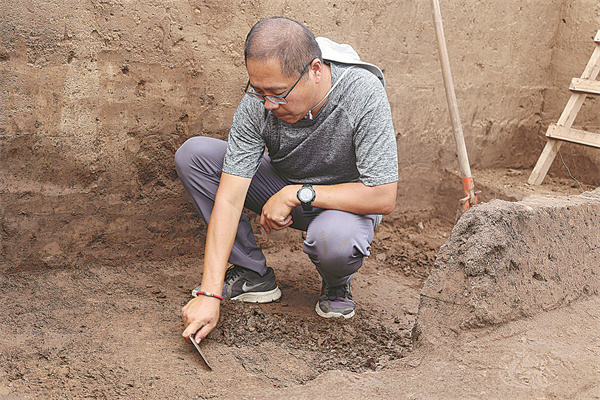 One of the most stunning discoveries was a graveyard at Jiaojia of men who were over 1.8 meters tall or even taller. It might not be anything to write home about today, but these men would have been exceptionally tall for the period in which they lived. Experts have theorized that access to good food owing to high social status might have triggered such remarkable growth.
The tombs were clearly differentiated by social hierarchy. The large tombs have a single coffin encased in outer coffins, or with one outer coffin. Burial goods include jade ornaments and ceramic utensils. Medium tombs, which are larger in number, have single inner coffins and mostly ceramic items.
"The size and structure of the coffins, and the type and number of burial goods give us a fair idea about the status of their owners," says Tang. One tomb garnered particular interest because its owner had a jade axe hanging from his waist. There was a cinnabar piece on the axe handle and a jade ornament at the end of it. "A jade axe is indicative of high status," Tang adds.
Most Popular