Art of transformation
Share - WeChat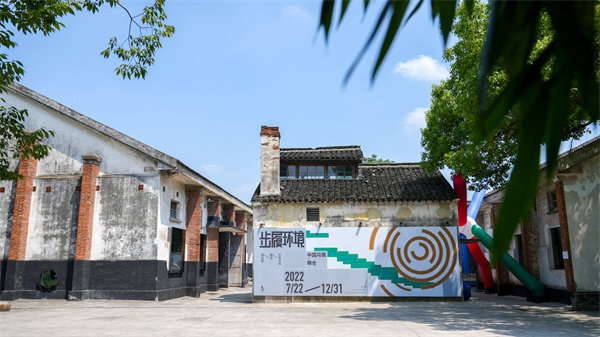 When commissioned to create an on-the-spot artwork in the water town of Wuzhen in Zhejiang province, artist Ma Xinyu sought inspiration from the locals, asking them their thoughts about being in the here and now.
He recorded their replies on handheld fans with LED displays. When he asked other people about their thoughts, he showed them some of the earlier replies. Their thoughts, in turn, were shown to others. "They could leave their own thoughts about being here at this particular moment, which were also recorded and then presented to other participants," he says.
He wants to exchange and transmit people's imagination, within the scope of Wuzhen's history and space, and to achieve an interaction between people and their location.
The dozens of fans are displayed on open shelves at the Walking the Environment exhibition, so when the visitors walk into the space, they can feel the breeze and immerse themselves in the thoughts and feelings of others.
Cohosted by Cultural Wuzhen Co Ltd and the School of Sculpture and Public Art from the China Academy of Art, the exhibition opened on July 22 and runs until Dec 31, displaying 65 works from 53 artists, all of whom are students or alumni from the school.
Most Popular