Land of the 'giants'
Share - WeChat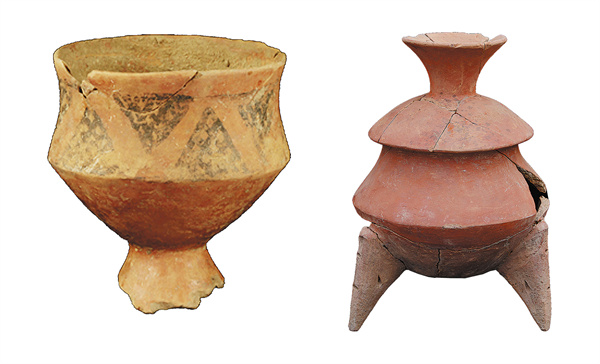 "The archaeological findings, especially the remains of the walls, trench and pottery kiln, indicate that the site was an important political, economic and cultural center in the northern parts of Shandong during the middle and late phases of the Dawenkou Culture," says Tang. "Some burial sites breach the walls, suggesting that the rammed earth boundary was built no later than the late phase."
Excavation work is still in progress to learn more about the settlement. Wu Hao, a teacher of the archaeology and museology department, along with his students, unearthed a skeleton from three meters below as recently as June 24.
Wu used a small brush to clear the layer of soil that covered the human remains. Once the head and torso were exposed, he found a round jade artifact on the right shoulder, indicating that the grave belonged to someone wealthy.
Most Popular