Chinese edible fungi supplier eyes bigger role in US market
Share - WeChat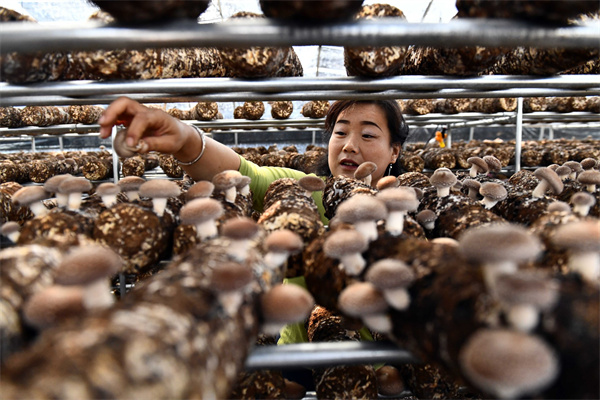 Chinese specialty mushroom supplier Shandong Qihe Biological Technology Co Ltd. will continue to expand its presence in the US market by adding more production capacity and extending business chains, according to an executive in charge of the company's operation in North America.
Qihe operates mushroom growing farms in Cumberland County, New Jersey and Seattle of Washington with daily output at 20,000 to 30,000 pounds and around 5,000 pounds, respectively, said Du Xingpeng, head of Qihe's operation in North America.
The daily production capacity of the mushroom production farm in Cumberland could increase to 50,000 pounds while the production capacity in the Seattle farm could reach 15,000 to 20,000 pounds, said Du in a recent interview with Xinhua.
In particular, the farm in Cumberland County has 75 mushroom growing green houses in operation and also serves as a transfer center of containers.
Moreover, Qihe will build a fully intelligent mushroom growing farm in Atlanta, Georgia with a designed production capacity of around 50,000 pounds each day, said Du.
Qihe now has 11 mushroom growing green houses in Atlanta, which consumes around 1.5 million mushroom spawn logs each year.
Most Popular