In high spirits
Share - WeChat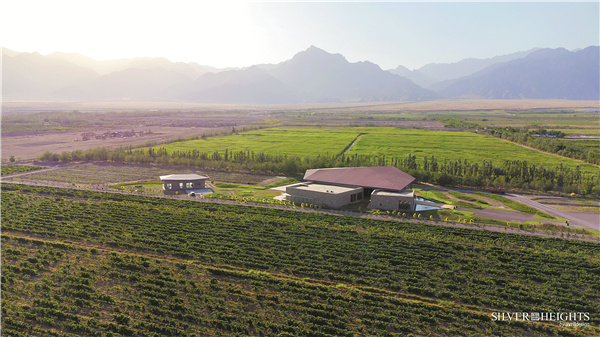 In Discussion on Tea and Wine, an article written by literati Wang Fu during the Tang Dynasty (618-907) and discovered in 1900 in the Mogao Grottoes in Dunhuang, Gansu province, an imaginary debate between tea and wine, each trying to stress its importance over the other, is depicted vividly.
Despite the amusing contrast, tea and wine actually have a lot in common. They both come from plants, and people care about the regions where they are produced. They are viewed as not only drinks but also a way of life.
The Dunhuang article shows Chinese people have a history of drinking wine, viewing it as important as, if not more so, than tea.
China is known globally for its tea, but now the country is also seeking to build its reputation as a major producer of wine, especially from the Ningxia Hui autonomous region, which "has the conditions to become a world-famous wine region", according to Zhang Xu, vice-minister of culture and tourism.
As a rising star of the new world wine regions, those outside the traditional wine-producing areas of Europe and the Middle East, Ningxia has produced wines that have won nearly 1,000 prizes in international competitions, including six gold medals at the 2019 Decanter World Wine Awards, the world's largest wine competition, according to Zhao Yongqing, executive vice-chairman of the Ningxia regional government.
With abundant sunshine, little rainfall and a semi-sandy soil, Ningxia has favorable conditions for growing grapes. It started to make wine in the 1980s, and now has an area of 37,000 hectares where grapes are planted, accounting for a quarter of China's capacity. The more than 200 wineries in the region can produce 130 million bottles of wine every year, according to Zhao.
Most Popular