In high spirits
Share - WeChat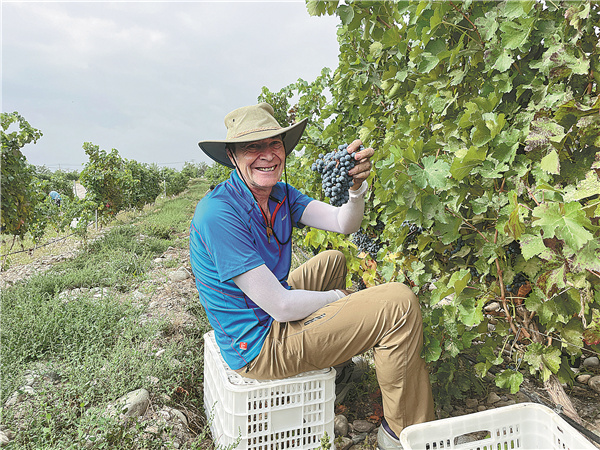 She had an "immersive experience" when she and seven other volunteers picked grapes and squeezed out the juice to make wine.
Before she visited Ningxia's wineries this year, she often drank wine produced in France, Italy and the United States. Now, she is supportive of the wine produced in Ningxia.
"I feel proud that we can make wine of such high quality in our own region now. I'm willing to support its development, and I will lead more friends to pay attention to the wines from Ningxia in the future," says Yao.
For Gao Yuan, owner of Silver Heights winery in Ningxia, the bio-dynamic method she follows is related to traditional wisdom.
"Different from the modern industrialized agriculture, in which people calculate the minerals in a piece of land by computer and apply the proper dosage of fertilizers based on the calculation, we grow grapes in a natural way. By observing the moon and following a planting calendar that depends on astrology, we use compost as fertilizer and avoid most pesticides," she says.
Most Popular