Applause for claws
Share - WeChat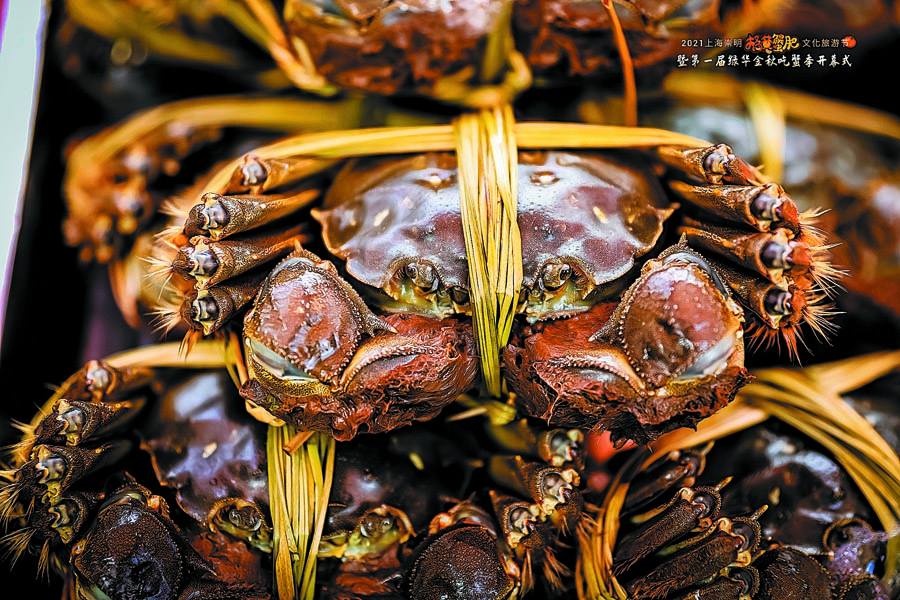 A new variety of crab is challenging the popular Yangcheng Lake version, Xing Yi reports in Shanghai.
When the summer heat fades and the chilly winds of a new season start to blow, hairy crabs, just like people, put on additional layers to deal with the dip in temperatures. Autumn thus marks the best time to savor this delicacy as the crabs are at their plumpest.
Of all the hairy crab breeding regions in China, Yangcheng Lake in Suzhou, Jiangsu province, has perennially been known to produce the best-tasting crustaceans because of the quality of its air, water and natural environment. Demand for Yangcheng Lake crabs has always been high. The same can be said for their prices.
Aware that demand far outstrips supply, some farmers go to the extent of having crabs raised in other places and then get them to spend a few days in the lake before harvest season commences so that the crustaceans can be passed off as Yangcheng Lake products.
But Shanghai's Chongming Island breeds crabs naturally and these crustaceans are making a name for themselves. It may offer stiff competition to the nearby incumbent in the years to come.