Conservationist earns his wings
Share - WeChat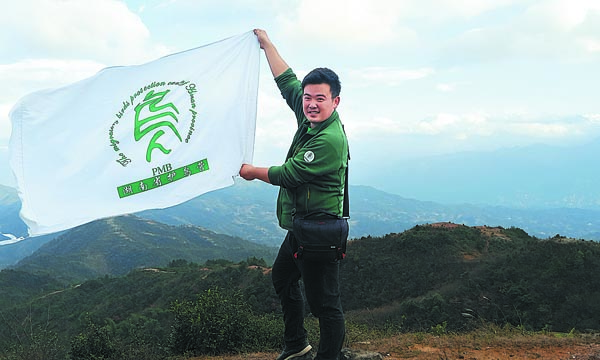 Some people buy wild animals to raise as pets, but that may lead to the destruction of the local ecosystem, by not only removing them, but also introducing unwanted pets procured elsewhere to the ecosystem, as the latter may be invasive "alien" species. What's worse, unknown viruses may be spread to the human population via zoonotic transmission. Sheng's federation has issued many lawsuits on these behaviors as well.
Over the years, Sheng has led a busy lifestyle. "We don't have many people, but there are so many things to do. Therefore, one person needs to be responsible for many things," says Sheng.
He, the federation official, says it's not easy for a young person like Sheng to work in environmental protection for long periods. "They cannot earn much money in an environmental organization, and they need to work overtime as the job is demanding. Some people may enter the career with passion, but most of them quit in less than three years."
But Sheng says it's exactly the work he wants to do. "I always believe people like me have many things to do in this line of work. I can see my work really making a difference. That makes me continue with even greater passion."
Most Popular